Being self-employed has all kinds of perks. Just ask any kind of freelancer you know. I'm sure they'll tell you they'd rather work twelve hours for themselves than six hours for a demanding boss. One of the drawbacks of running a one-man business is having to do every last thing yourself. If you're feeling the strain of this, then perhaps you could do with better organisation. Here's some things you can do which will help.
The first thing you probably need to deal with is clutter. If you're sitting in your home office right now, look at the work on your PC. I'm certain you'll see a few documents which you should have deleted months ago. Over the past few weeks, there's probably been some time when you've been scrambling to find a certain file on your computer. Finding it would have been much easier if you didn't have to scan a massive list of random junk. If you create a systematic way of organising your files, this kind of panic won't happen nearly as much. Use any software possible to your advantage, and remember not to slip out of your system. Mytech.com did a fantastic post on file management.
Once you have the right folders all set out, it's time to organise your time better. If you're self-employed, deadlines are everything. Giving your clients a schedule and sticking to it is what holds up your credibility as a professional. You may have a digital timetable of sorts already. Whether it's a spreadsheet or HER software, there are probably times where you need a little extra. There's a new, emerging industry focussing on automated communication. These packages allow you to schedule texts and calls to yourself or your clients, making sure neither of you miss a deadline or payment. ReminderCall.com is one such company which can offer you efficient automated communication. These packages can be hard to adapt to, but once you're there they're an absolute lifesaver!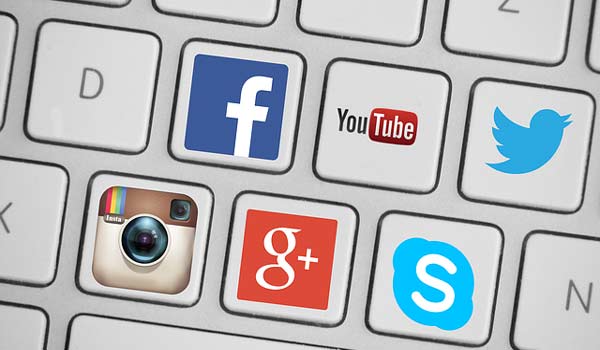 Image Source: Pixabay
Almost every business can benefit from more modern technology. One prominent kind of tech in the world of business is social media. As a small business owner, I'm sure you're using social media as much as you can to promote your business and communicate with customers. As useful as social media can be, sometimes it's hard to organise all of your different platforms at once. Buffer.com is a new application which is designed to help this issue. This allows you to compose posts and schedule them in advance. It even comes with an automatic organiser which shows you the best times to post on different sites. This kind of tech is like having a robot social media manager; you just have to come up with the content!
As you can see, there's all kinds of tech which can organise the self-employed worker. What you choose to include in your home office is up to you, but do include something! With technology moving at such a speed, you'd just be helping your competitors by neglecting modern tech.