Sky TV is one of the biggest digital service providers in UK. Day by day the love for HD channels is increasing among UK viewers. If you own a Sky TV service then you need not subscribe to HD channels as they already transmit 40 HD channels. There are amazing Sky TV packages from which we can select any one and enjoy our TV.
Recently they have upgraded their set top box with 1TB storage and HD satellite box. This is a great step in digital TV service. You can record your favorite TV shows without the fear of less storage space. 1 TB is enormous and you have all freedom to store any possible thing. Along with this feature they also have 3D and service like video on demand. This enable you to demand any movies that you wish to see by a message request.
The satellite box is designed well and looks attractive. This comes out with matte finish black and steel box along with a remote. The iconic display of the remote control is also attractive. The overall design is easy to use and require less space. Installation procedure is simple but still it is a good choice to call a professional digital TV service provider. Navigating with the remote on the screen is quiet easy. The new updated channels come on the last which is a bit hard to go through. A small mini TV will be displayed on the top right. This enables to browse other channel and know about the shows even while watching the current channel.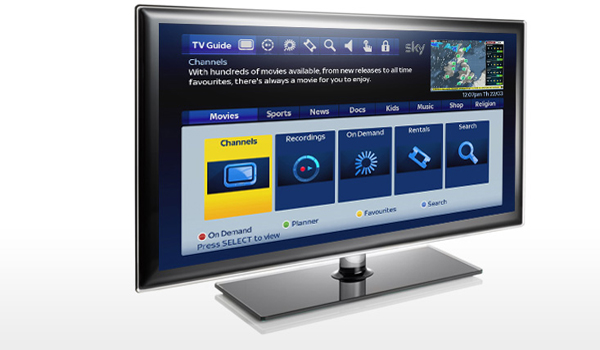 We know that HD movies and shows occupy a large space when compare to ordinary blur vision movies. So the 1 TB hard drive space never becomes a constraint. Actually there is 1.5 TB under the hood. This is because a part of 500 GB is partitioned to use Sky Anytime. This service will be released soon.
There is also another option called Anytime+. At the back of the set top box there is an Ethernet jack through which Anytime+ is connected. This enables access to thousands of movies and programmes. Anytime+ offer only standard definition and does not support HD. Anytime+ service is a great hit and has stricken down other digital TV service providers like Virgin Media.
On the whole choosing UK's best digital TV service makes your TV viewing experience great and entertaining.