Inefficient storage solutions can harm your business and therefore it is important that your business has the right storage solutions that meet your business requirements. Dell Storage SC4020 has recently won the title of the Most Valuable Product by ISMB and is based on the enterprise-class storage solution SC8000. Hence, businesses can take the right advantage of the features and ensure that they always have the right storage solutions that go hand in hand with their business needs and budget. The all new Dell Storage SC4020 provides all-flash or hybrid storage that support up to 10,000 MS-Exchange mailboxes in just 2U of rack space.
In terms of performance, the all new Dell Storage SC4020 offers high performance for small and medium size businesses as it allows access to real time data that can help businesses to make the most of it. It also puts the high IOPs and low latency that most business applications need. It also comes with auto tuned for maximum performance and cost savings based on real time usage. SC4020 is all FLASH-optimized for all-flash or hybrid SSD/HDD deployments. It also supports Fiber channels or iSCSI SAN with higher performance scale out NAS option.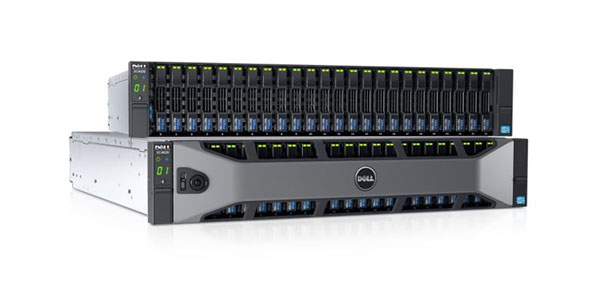 The storage solution is also ideal for standalone SANs or branch deployment. Since the system is based on the enterprise class SC8000 system it is designed to support distributed large scale growth that helps to improve the storage capabilities as the business grows. It comes with fully virtualized array that increases overall flexibility and provide space efficient snapshots, remote synchronous/asynchronous replication and fast track disk optimization. SC4020 also has comprehensive management tools that allow better handling for businesses. The system works with the newest version of Storage Center OS 6.5 that simplifies network management, provides better security features and higher availability to ensure that business continues without any interruption.
This is a Sponsored Post.