We all live in a mobile world where we are always on the move and on the go. Wherever we are, we deal with lots of information and that data is normally stored in our mobile phone or digital camera. But what if suddenly you face an issue and what are you going to do? It is about time you get some help in the form of a card recovery and data recovery software solution.
Here comes EaseUS Data Recovery Wizard Free to help you with card recovery as well as being a data recovery software that is easy to use. You don't need to become an expert to be able to use all of its features, since there's a very useful wizard and step-by-step instructions in getting the task done.
All it takes for EaseUS Data Recovery Wizard are 3 simple steps to perform a task such as card recovery.
1. Download, install and launch the best file recovery software. Then you can choose Graphic, Audio, Document, Video, Email and Other. The more specific you are, the faster and more accurate the search results will be. Next is to specify a location where you want to look for the missing data. Again, by specifically choosing a location will speed things up and be more accurate. So if you are looking to perform a card recovery on your microSD card, just plug it in and choose the microSD card.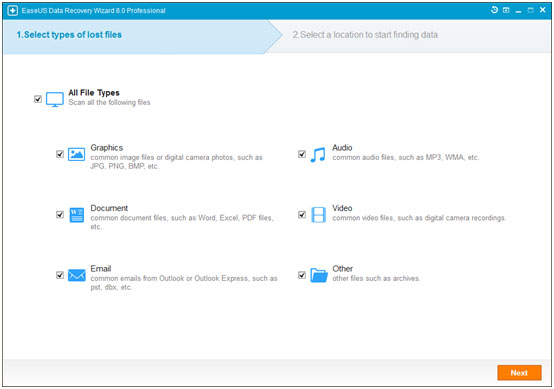 2. Once that is done, the actual scanning process will take place. There are two types of scan that is available – Quick Scan will look for deleted and cleaned files from the recycle bin. If you can't find what you are looking for, then proceed with Deep Scan. It is a more thorough sector by sector scan which will surely find whatever it is that you might be missing on. It will be long, so please be patient and let the scan to complete.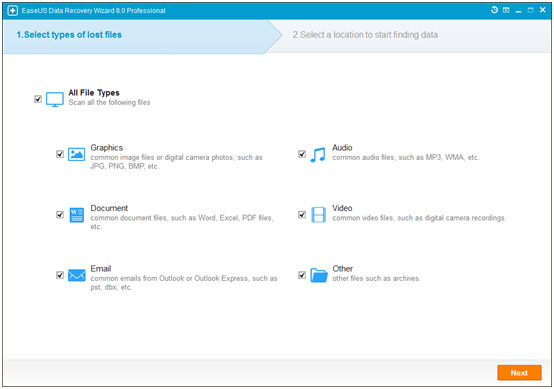 3. Finally, the scan results will appear once the scanning process on the data recovery software is completed. Here you can Preview and Recover all the files that was discovered. You can then sort the results by Name, Path and File Type for easy selection. To make things so much easier, if it is image file; there is even a thumbnail that you view. Once you have completed your selection, click on Recover.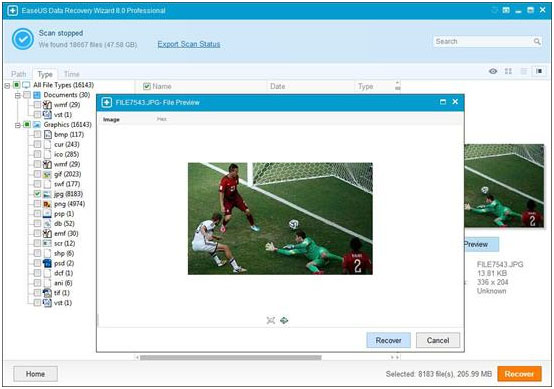 That's all it takes for EaseUS Data Recovery Wizard Free to become a card recovery and data recovery software solution. Who said the best things is life aren't always free? Certainly it delivers much more than you expect.