In a world where Smart Phones have now become increasingly popular, it is imperative that their security should be given extra attention. Recently the OS security of Androids has been quite the hot topic, too. The fact that Smart phones have gotten so much attention has led to many new free Android security apps being released into the market, which means that there is a major threat from malware or cybercriminals. Recent stats show, that from 2011 onwards many malware have been released targeting the android apps.
Top 5 Free Android Security Apps
So, here are 5 Android Security Apps that are free and at the moment are ranked on the top.
1) Avast Mobile Security App
The Avast Free Mobile Security app has anti theft, browsing protection and even anti malware features. The browsing protecting throws a warning at the users while surfing a website that may be of harm to the phone. There is even a Privacy Advisor feature present that assists in identifying any recently installed apps that have used permission(s) that could be threatening for the Android OS. The application manager does what it does best; it lets you manage the running apps. Other features like SMS and call filtering are also included. This lets you block the certain incoming calls and messages and even outgoing calls (based on the timing selected). So, where's the drawback? Well the app lacks any backup features.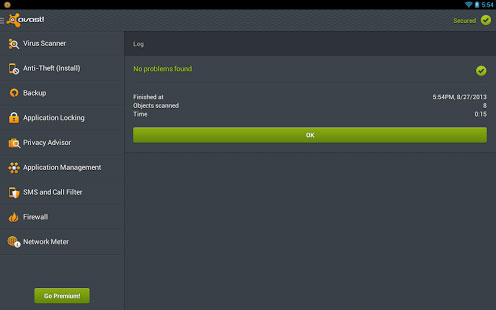 2) AVG Mobilation Antivirus
AVG Mobilation Antivirus has a malware scanner that has the function of analyzing data files, as well as tune-up utility software and a task killer that helps in saving the battery. It even includes SMS protection; scans messages to make sure that they don't contain any threat. However the AVG App's free protection is not limited to mobile phones only it even protects tablets against malware. Many tools like, device locating, alarms, scanning and locking and wiping are also included. The App can also be locked by a password.
3) Lookout Mobile Security
What does it have? A free malware protection, an alarm, a backup for the contacts and is available for both phones and tablets. It includes scanning of all the apps, as well as the SD card. The App is simple and easy to use. It does not offer much like the other devices but whatever it does offer is quite solid and good.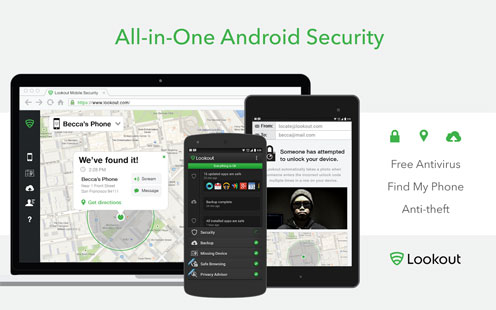 4) NQ mobile Security
NQ Mobile Security provides free remote locating through Google Maps, anti malware, a contact backup and even browser protection is available. The free privacy advisor is also featured along with a traffic monitor that tracks the usage of any data. Last but not the least an app optimizer.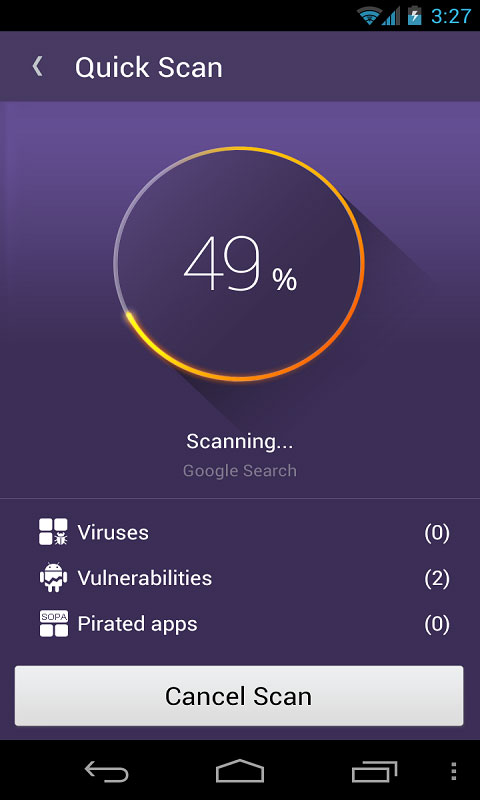 5) Norton Mobile Security App
The Norton Mobile App has a premium service of $29.99 per year.  It provides free malware protection and remote locking. It includes features like, browser protection, call and text blocking along with remote locating. It even has a remote alarm, a remote camera control to take certain snapshots. There is going to be a tablet version, which will soon be released in the market, and it will be able to support the anti-theft for Wi-Fi devices only.