Get ready to level up your gaming experience this August with an exciting lineup of games coming to Apple Arcade! From thrilling adventures to addictive puzzles, there's something for everyone in the world of mobile gaming. So, grab your iPhones and iPads as we dive into the captivating realm of Apple Arcade in August. With new releases like Nekograms+, Kingdoms: Merge & Build, finity., and the highly anticipated Samba de Amigo: Party-To-Go from SEGA, you're guaranteed hours of fun and entertainment. Let's explore these exhilarating games that will keep you hooked all month long!
Nekograms+ (Hungry Sky) – August 8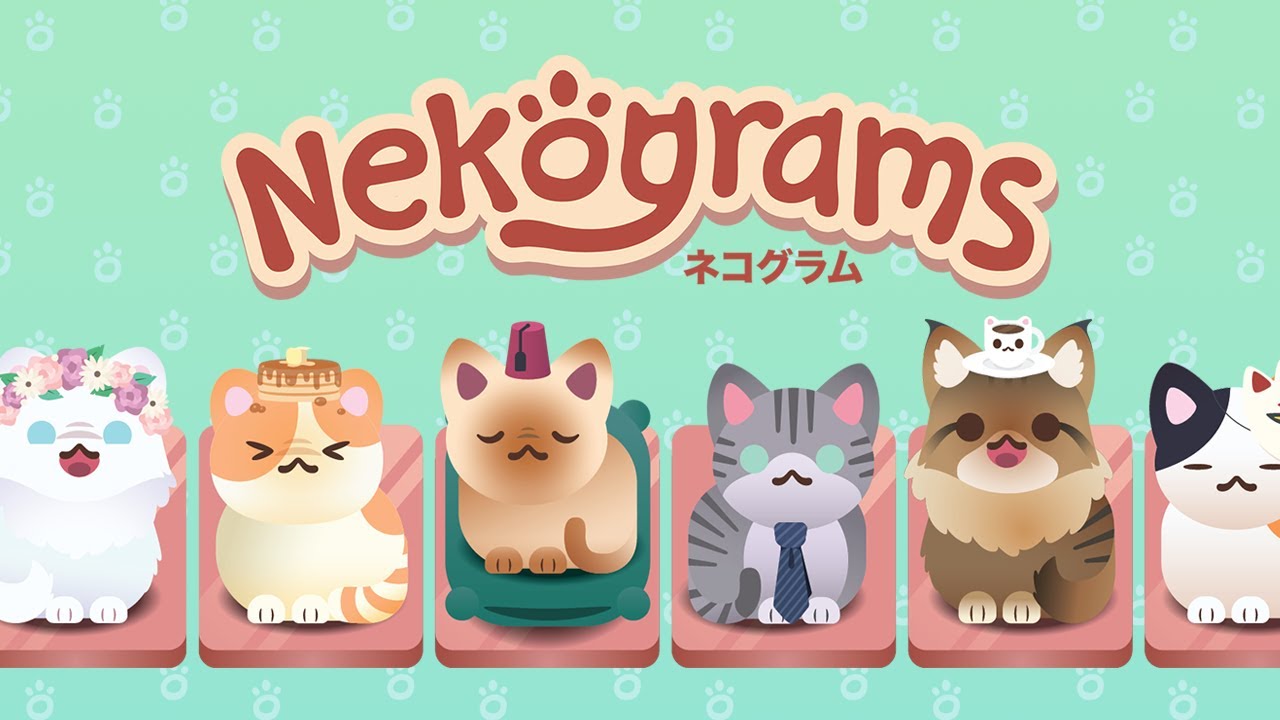 On August 8, Apple Arcade is set to introduce us to Nekograms+, a charming game developed by Hungry Sky. Get ready for an adorable adventure filled with cute and cuddly cats! In this puzzle game, you'll be tasked with helping these feline friends find their way back home.
The concept of Nekograms+ is simple yet captivating. You'll need to guide the cats through various obstacles by strategically placing objects in their path. With each level becoming increasingly challenging, your problem-solving skills will definitely be put to the test.
But it's not just about solving puzzles; Nekograms+ also allows you to customize and decorate your own cat-filled sanctuary! Unlock new items as you progress through the game and create a cozy space where your furry friends can relax.
With its delightful graphics and addictive gameplay, Nekograms+ promises hours of fun for both casual gamers and puzzle enthusiasts alike. So get ready to embark on a heartwarming journey alongside these lovable kitties when it arrives on Apple Arcade this August 8th!
Kingdoms: Merge & Build (Cherry-pick Games) – August 18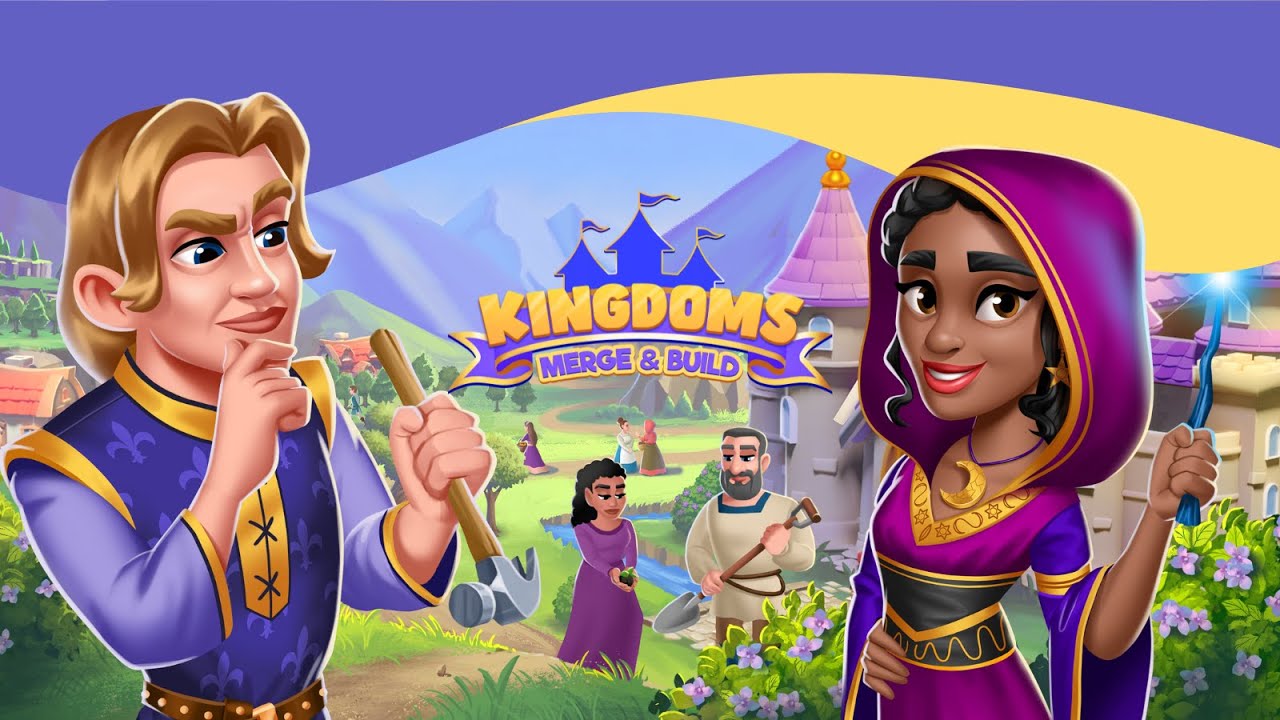 Kingdoms: Merge & Build, developed by Cherrypick Games, is one of the highly anticipated games coming to Apple Arcade in August. This exciting game combines the elements of merging and building to create a unique gameplay experience.
In Kingdoms: Merge & Build, players get to embark on a journey through mystical lands where they can merge different items and buildings to expand their kingdom. The goal is to strategically merge resources and construct various structures while managing resources efficiently.
The game offers stunning visuals that bring the magical world of Kingdoms to life. Each merge unlocks new possibilities and expands your realm further. With each level you progress, you unlock new challenges and quests that will put your strategic skills to the test.
What sets Kingdoms: Merge & Build apart from other similar games is its immersive storyline and captivating gameplay mechanics. You'll find yourself engrossed in an enchanting adventure as you explore new territories, interact with fascinating characters, and uncover hidden treasures.
So mark your calendars for August 18th when Kingdoms: Merge & Build arrives on Apple Arcade. Get ready to dive into a world full of magic, strategy, and endless possibilities!
Finity. (Seabaa, Inc.) – August 25
Get ready to dive into the captivating world of finity., a new game coming to Apple Arcade on August 25th. Created by Seabaa, Inc., this exciting and immersive experience is sure to keep you entertained for hours on end.
In finity., players will embark on a mesmerizing journey through stunning landscapes filled with puzzles, challenges, and hidden secrets. The game's unique blend of exploration and problem-solving will test your wits as you navigate through each level.
With its beautiful graphics and enchanting soundtrack, finity. offers an immersive gameplay experience like no other. As you progress through the game, you'll unlock new abilities and discover hidden treasures that will help you overcome obstacles along the way.
One of the standout features of finity. is its intuitive controls, which make it easy for both casual gamers and seasoned players to pick up and enjoy. Whether playing on your iPhone or iPad, you'll have full control over your character's movements as they traverse the vibrant world before them.
As with all games in the Apple Arcade collection, finity. promises a premium gaming experience without any ads or in-app purchases. For a low monthly subscription fee, you can access a wide variety of high-quality games like this one whenever and wherever you want.
So mark your calendars for August 25th because that's when finity. arrives on Apple Arcade! Get ready to immerse yourself in its breathtaking world filled with challenges waiting to be conquered!
Samba de Amigo: Party-To-Go (SEGA) – August 29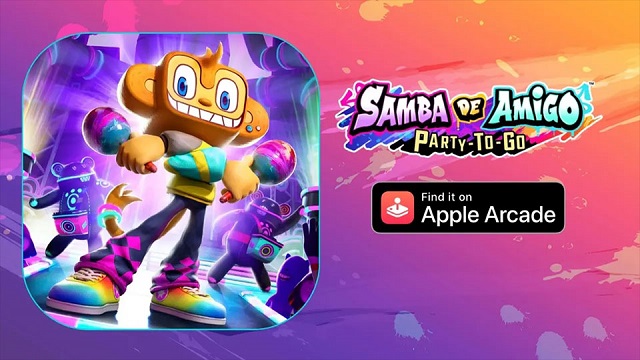 And last but certainly not least, we have Samba de Amigo: Party-To-Go from SEGA, arriving on Apple Arcade on August 29th. Get ready to shake and shimmy to the vibrant beats of this rhythm game that will transport you straight to a colorful carnival atmosphere!
Samba de Amigo: Party-To-Go is a fun-filled experience that combines catchy Latin music with energetic gameplay. Grab your virtual maracas and follow the beat as you swing, sway, and tap along to the rhythm. With its intuitive controls and lively visuals, this game is perfect for players of all ages who are looking for some festive entertainment.
As you progress through the levels, you'll unlock new songs and challenges that will put your dancing skills to the test. Compete against friends or family members in multiplayer mode to see who can groove their way to victory! And don't forget about those high scores – aim for perfection and show off your rhythmic prowess.
With its arrival on Apple Arcade, Samba de Amigo: Party-To-Go brings even more excitement to an already impressive lineup of games for August. Whether you're a fan of puzzle games, strategy titles or fast-paced action adventures, there's something here for everyone.
So mark your calendars and get ready for an amazing month of gaming on Apple Arcade in August! From Nekograms+ and Kingdoms: Merge & Build earlier in the month to finity. later on – it's going to be an unforgettable experience filled with excitement and thrills.
Remember, subscribing to Apple Arcade gives you unlimited access not only these exciting new releases but also over 200 other incredible games available exclusively on this platform. So why wait? Dive into a world of endless gaming possibilities today!
Get ready because Apple Arcade in August is going full throttle with these exhilarating games. It's time to level up your gaming skills and embark on unforgettable adventures.
Conclusion
With the much-anticipated "Samba de Amigo: Party-To-Go" and a myriad of other exciting games and updates, Apple Arcade promises an unforgettable gaming experience in August. Dance to the Latin beats, embark on cosmic adventures, and solve enchanting puzzles – there's something for every gamer. Get ready to make August an enthralling month filled with joy, laughter, and unlimited gaming fun on Apple Arcade.