Google Nexus 4 Review
Google has always come up with better options for the smartphone users and this time they have decided to team up with LG for the new Google Nexus 4 smartphone. After the first Nexus smartphone that offered the pure Google experience to the users Google decided to make some changes to the overall experience and make it better in the future. Although, some experts believe that Google should have picked someone else rather than LG but this phone definitely delivers some of the best features that can make this phone desirable in the market.
Let's take a quick look at the top features of the device in the Google Nexus 4 review below.
Design
While the Samsung Nexus was one of the best devices in the market, the all new Google Nexus 4 looks beautiful on the outside. LG has come up with a simplistic design that works and looks neat in the hands of the users.
The size of the phone is similar to the previous version but the front screen now offers Corning Gorilla Glass 2 for better protection and piano black finish. On the front side it has certain chrome accents and with sparkling pattern it looks great in hands.
The weight of the phone is around 139 grams which is not the lightest of all Android devices.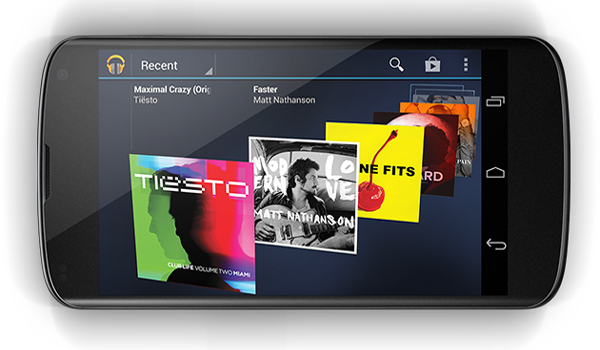 Display
Google Nexus 4 has an invisible screen when it is off because of the black piano finish but it transforms into 4.7 inch of True HD IPS display that offers 768 X 1280 with 318ppi.
It has a sharp retina like display that makes this smartphone one of the best smartphones in terms of display quality. The color quality and contrast effect is also superior and makes it look like a premium phone.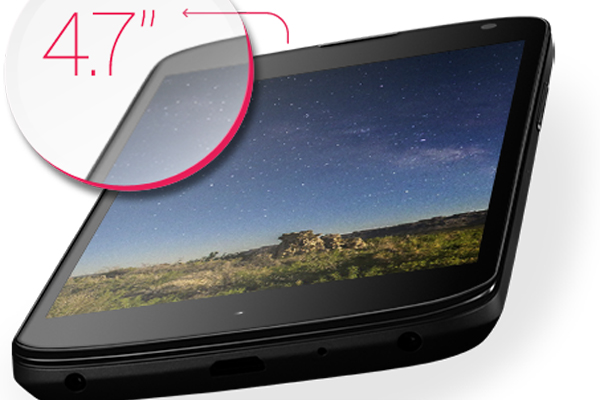 Operating System
Google has decided to incorporate the very latest version of Android 4.2 Jelly Bean that makes this smartphone smarter and faster than any of the Android devices in the market.
Although there is not much difference between the two Jelly Beans but the 4.1 is relatively slower than the 4.2 version which offers a competitive edge to Google Nexus 4 in terms of interface experience.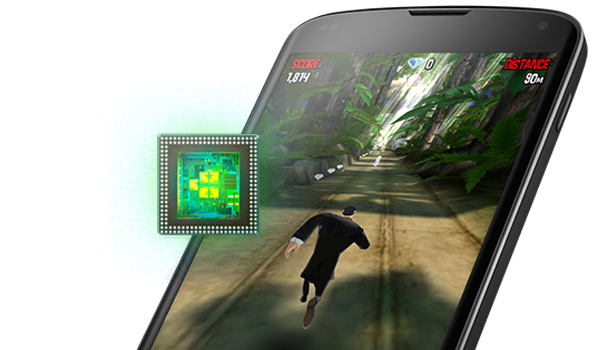 Features
Under the phone it offers 1.5GHz quad core Snapdragon S4 Pro that allows superior smartphone experience to the users.
It also gets the standard 8 megapixel camera on the rear side with 1.3 megapixel in the front for video calls.