Guys you actually need to hold back your breaths because if you haven't found out yet, you will be left completely thrilled with this new revelation. The eye-catching and highly successful Samsung Galaxy S4 and Galaxy S4 mini are now out in breathtaking dark black versions, too incredibly elegant to take your eyes off! Trust me, I shivered with excitement the moment I set my eyes on the unveiled pictures; the black version is simply magnificent.
Reported to be in markets within this month, the stunning black editions of Galaxy S4 and S4 mini sport spectacular looks that are sure to elevate your style statements. The innovative back cover design looks more like a leather casing from a distance.
The Black Edition does not mean a simple black colored phone – a color which is already abundant in the market, but there is much more on offer. They are offering headphones, charger, cables and all other elements in classy black colors that will match exclusively with your Galaxy S4 and S4 mini. Even the packaging of the smartphone is all in black! Could it get more wonderful? I don't think so!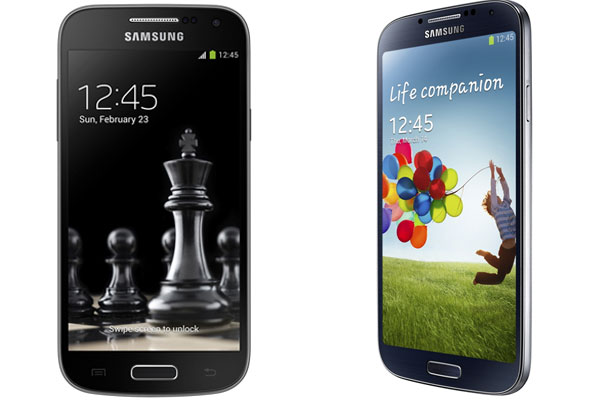 As far as the specs are concerned, I'm sure we all will have our fair share of the latest technology. The black editions are powered by almost similar specifications i.e. 16 GB of internal storage, a whooping 13 megapixel of rear-facing camera, 5 inches of clear HD display, 2 GB of RAM and 1.9 GHz quad-core processor. The Galaxy S4 mini would have 4.3 inches of Super AMOLED display, 1.7 GHz quad-core processor, 8 megapixel of rear-facing camera, and Android 4.2.2 operating system. Play movies or capture detailed images; you now have a premium style choice for your next purchase!