Mozilla is intended to be the first web browser to bring real gaming experience on the web. In this regard, the company has just announced its collaboration with one of the world's largest cross-platform game engines, Unity Technologies. A representative from the Unity Technologies broke this news at the 2014 Game Developers Conference, San Francisco. This was actually made possible after two years of negotiations.
It was thereby claimed that this new mechanism will be employed in the upcoming version of Unity game engine, Unity 5. As reported, such games would not require a plugin to run over the web browser. All it would need is a Web Graphics Library (WebGL) add-on and asm.js. Mozilla Firefox is the only web-browser so far, which supports asm.js. However, other major browsers like Internet Explorer and Chrome will be integrating this rare JavaScript code.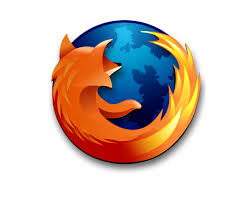 Mozilla is continuously making efforts to rationalize the concept of gaming over web browser. A week back, Mozilla partnered with Epic Games to bring Unreal Engine 4 to the web. However, Mozilla-Unity alliance should concern Epic Games, as Unity and Epic are key competitors. In fact, Unity is making moves to overtake its rival by announcing support for new gaming platforms.
Once Firefox introduces the add-ons for Unreal Engine 4 and Unity 5, it would be able to extend its lead over Google Chrome. The free software community is also set to compete with the tech giant in the segment of mobile operating system.
Surveys have revealed that most casual gamers play and prefer video games based on web browsers. With this new development, open web standards seem to host the next generation of video games. Dead Trigger 2, a first person shooter game will be the first to be demonstrated on Mozilla Web Browser using asm.js standards.