One of the world's leading cellphone manufacturers, Nokia has just announced five new smartphones that are known to be the most affordable smartphones from Nokia lineup. These include a whole new and full range of three X Series phones: Nokia X, Nokia X+ and Nokia XL, while the other two are Nokia Asha 230 and Nokia 220.
The new X family will provide fairly similar experience to Nokia Lumia as well as addition of Microsoft apps including Outlook and Skype. All these are powered by the Qualcomm Snapdragon dual core processor and DUAL SIM network. Moreover, the new smartphones will also provide free storage with Microsoft OneDrive. Among these devices, Nokia X has a 4 inch capacitive touch display, 3 megapixel camera and other multimedia features. The XL on the other hand, is entrenched with a 5 inch large display. The prices for the new Nokia X, X+, and XL are EUR 89, 99, and 109, respectively.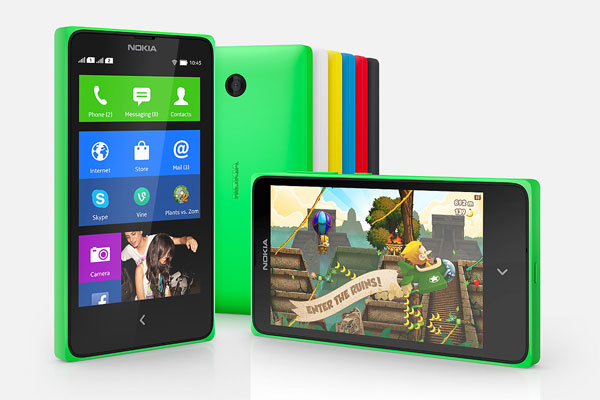 The new Asha 230 is embedded with the enhanced Nokia Asha platform giving you the complete access to social media and communication over cloud applications coupled with WhatsApp, WeChat, and Line. In addition to that, this latest phone of Asha series features 7GB of free cloud storage on MS OneDrive. The cost for the overall package is stated as EUR 45. The fifth phone priced at EUR 29 is Nokia 220 with a new and attractive design.
With these new developments, Nokia is aiming to capture the rapidly growing affordable smartphone market worldwide.