While there are new technologies evolving around the globe, Samsung believes that television still manages to be the number one entertainment option for consumers around the world. Hence, Samsung Electronics have always led the competition in the high definition television market. Now, Samsung is focusing on how they can deliver better content on these HDTVs to make them Smart TVs in the future. Samsung has now made an announcement that they are coming up with better televisions in the year 2013 that will allow the consumers to watch the content that they want and at the same time improve the quality of the picture they see on screen.
Samsung said that they believe that the sixth generation of Smart TV that will be launched in the year 2013 are better and smarter than the previous ones. These televisions will have the new redesigned Smart Hub option that will offer five dynamic menu panels that will make it easier for the consumers to navigate through the content. The Smart TVs will also have S Recommendation feature that allows consumers to easily find their content whether on TV or Video-On-Demand services. The S Recommendation will provide recommendations based on the viewing habits over time. The new Smart TVs will have UHD TV and LED TV technologies that offer brighter screen and more vibrant color on the screen and therefore provide deeper blacks and brighter whites.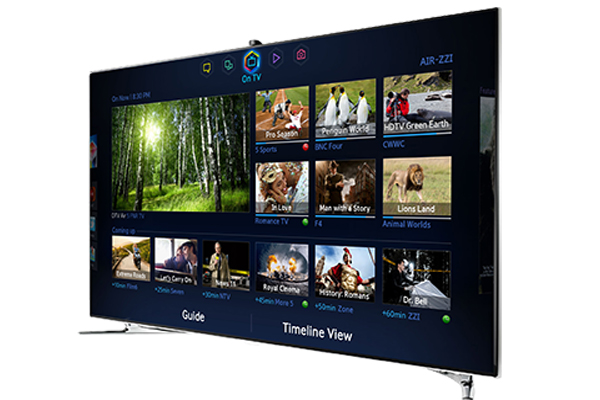 The new Smart TVs also offer Smart Evolution Kit that will allow consumers to update their TV models as and when new technologies are being added in the future. This means that consumers don't have to buy new models all the time as they can update the new features through Smart Evolution Kit. All Smart TVs now will have quad core CPU for faster app launching and web browsing experience. The Smart View also helps consumers to watch their favorite content on other connected devices in real time.