Though the concept of wearable line of smartphones have been around for quite some time but Samsung Electronics Co. Lt., is the first one to introduce the first curved, AMOLED wearable device for its customers. The Samsung Gear technology is one of the most comprehensive fitness tools now available which will allow the consumers to stay physically active without compromising on anything or disturbing the routine. This surely is an unmatched device which fulfills the need of this generation.
According to the JK Shin, CEO and President of IT & Mobile Division, Samsung Electronics, "Samsung understands that the next generation of wearable mobile solutions must directly reflect of the diverse interests and need of consumers… the new Gear Fit designed to help those consumes striving to live more fit and active lives without sacrificing their own personal style or their ability to stay connected on the go."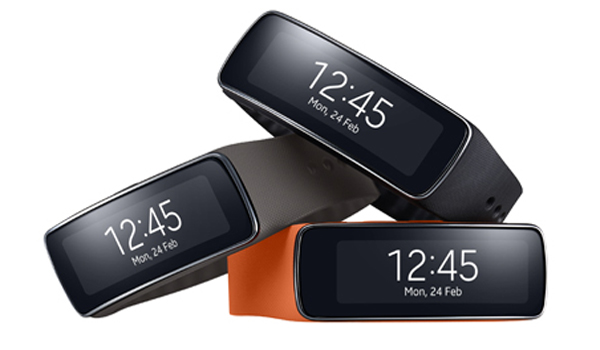 The Features of the Samsung Gear Fit
While offering the super AMOLED display, the Samsung Gear Fit is designed to fit perfectly on the wrist of the consumers. It provides up to date notifications from Galaxy smartphones such as SMS, emails, incoming calls, alarm, S-planner and other third party apps to the consumers while they are on the move. The best thing is that it comes with the changeable straps in Orange, Black and Mocha Grey which will allow the holder to change the look of the Gear Fit or to go with the matching outfit or your mood.
Also it has the connectivity of Bluetooth v4.0 LE and the battery usage is up to 3 to 4 days while if the usage is low the battery may be used up to 5 days.
The purpose of this smart device is especially for the people who lead an active busy life so they should stay connected with the world and will not miss a single activity.
It is said that this Gear Fit will be provided to consumers globally from April this year. For more details and information, check the links: