Samsung is now trying to enter every phase of consumer electronics and after HDTV market they are focusing on budget friendly digital cameras that can compete some of the best models available in the market. Samsung has now announced the all new NX1000 SMART Compact System Camera that will offer the best photography experience to many consumers in the US market. Samsung believes that the digital camera market is really growing in the last few years and therefore they need to explore this segment as well. Samsung Electronics America has now come up with Samsung's NX1000 SMART Compact System Camera which is now available in the stores.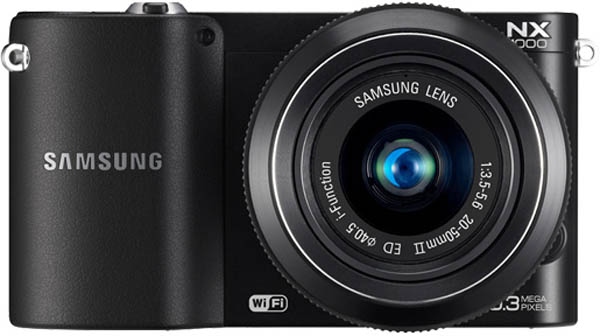 Design
On the outside, Samsung has made sure that the camera looks very much like a DSLR but a compact one. The camera is small but stunning design and portability works for the camera and can attract many buyers that are looking for smaller size cameras that they can carry on easily.
The camera is available in black, white and pink colors that can add to the fashion statement of the buyer.
Samsung NX1000 combines portable design with superior performance and therefore consumers can enjoy better features without any need for clunky and large camera.
Features
Samsung NX1000 is incorporated with large and bright 3.0 inch LCD screen so that users can clearly view the picture that they want to capture. The camera has 20.3 megapixel CMOS Sensor and fast shutter speeds of up  1/4000 seconds to ensure that every seconds count.
The camera also has Wi-Fi connectivity features and therefore NX1000 users can quickly upload the pictures on their social networking profiles and various photo sites like Picasa and Photobucket. This makes the entire photo sharing experience even better because you can keep clicking pictures and sharing it at the same time.
Samsung NX1000 also supports Samsung's Remote Viewfinder app that can be downloaded from Google Play and used on supported Galaxy smartphones. This allows the users to take pictures and control the settings even 30 feet away from the camera.
Samsung NX1000 comes with Smart Panel feature which allows users to handle all the settings including aperture, shutter speed, flash intensity and many more options.
The camera also has various other options for scene photography and low light photography during night time to get better pictures.
Price
Samsung has announced that the NX1000 will be available in retail stores for $699.99 MSRP.