If you are running your company from home, you are going to be dependent on technology. It's going to be crucial when you communicate with employees, deal with clients and market your business. Luckily, tech is at a point where software is advanced enough that running a business from home can be easy. With these solutions we guarantee, you won't find being a success and managing your business difficult at all.
Cloud Software
We think this is the most important piece of software that you need to be using if you are running a business from home. It will allow you to share files and data easily between colleagues as well as clients. Aside from that, it means that you and your employees can work from anywhere. As long as you have a stable internet connection, you will have everything you need to run your business from home. In effect, your business will be incredibly flexible and this will make your overall workings more efficient. The latest cloud software also has advanced security features and that will ensure any sensitive files are protected.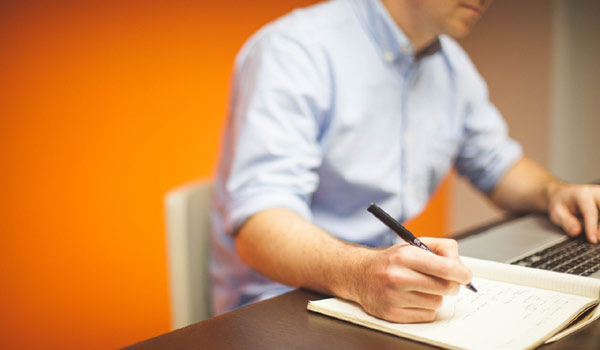 Image Via: http://bit.ly/1KjcJCB
Accounting Software
As a small home run business, you are going to be using a lot of e-commerce services. We advise that one of the services you should be using is online accounting. Accounting Anywhere provide small business accounting solutions that would be perfect for you. They use the latest cloud based accountancy software to ensure that your accountants are always accessible. You will never have to worry about not knowing how much you have left in your budget, or where you need to start cutting back. This is accounting made simple for the modern age.
Internet Marketing
If your business is run from home, we imagine it is based almost entirely online. If that's the case, it's important to make sure that you are marketing and promoting your business effectively to the online community. The best way to do this is by hiring an advanced digital marketing company. They will use the latest tech and software to give your business a boost where it matters. By dealing with methods such as SEO and CRO, you can be guaranteed that your business will be noticed by a bigger audience. It's the best way to ensure your business is on the map, even if your base is small.
Free Software
Of course, we imagine one of the main reasons that you are working from home is to cut costs. It seems silly to then spend more than necessary. For instance, most services that previously required expensive tech can now be completed digitally. Faxing is one example. You no longer need a fax machine because instead you can use an online faxing service that will cost you a fraction of previous spendings. Also, don't waste money sending out paper and cards to your clients. Instead, use E-cards and give the personal service they want without spending a lot of money on posting.
We hope you agree these solutions will help your home business a great deal. Start trying a few and find out exactly what we mean.