The first demo of Windows 8 by Microsoft reveals that the next version of operating system is very unlike the earlier versions. Designed around touch screens, Windows 8 is radically different from its earlier counterparts. The new software has been specifically designed to work on traditional computers as well as on tablets. It will soon replace Microsoft Windows 7 that has already sold more than 520 million copies ever since its release. The latest trial version of the software is free to download but as a word of caution, the current Windows operating system on your pc will get entirely replaced.
Let us get straight to the point and start Windows 8 Review starting with its interface.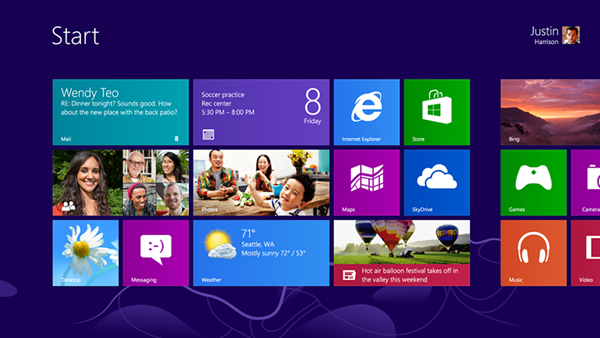 New Interface
The software of Windows 8 includes an interface meant primarily for tablet computers. Also referred to as Metro, it is an advanced version of the existing Windows 7 and seems to be all set to challenge Google and Apple in the tablet category. You will find the Metro interface strikingly similar to Microsoft's Windows Phone platform. In place of the Start menu, there is a completely customizable home screen.  The start button too is missing in the desktop mode.
The two-headed operating system features the traditional Desktop interface as well as the Phone-like tiled interface. While the new Windows 8 interface or Metro is more suited for the tablets and touch devices, desktop will be a better option for desktop PCs and laptops, as the Windows 8 Review reveals.
How does the Interface work?
From the start menu, one can get the very fundamental information like unread e-mail, time, etc, users swipe upwards to reveal the home screen and its tiles. Just like the Windows Phone 7, apps can reveal some information inside the tiles. Users needn't click on the weather app to know the temperature currently, by striking from the right bezel open up a menu that can take the users back to the home screen straight from an app.
Users can multitask by swiping across among the open apps from the left bezel. And here is the smartest attribute of Windows 8, when moving in a latest app, users can place it next to the app that's working currently and snap it there. This allows users to view two apps at the same time – and no existing tablet OS has the capability of doing that.
Read on to get more of the Windows 8 Review.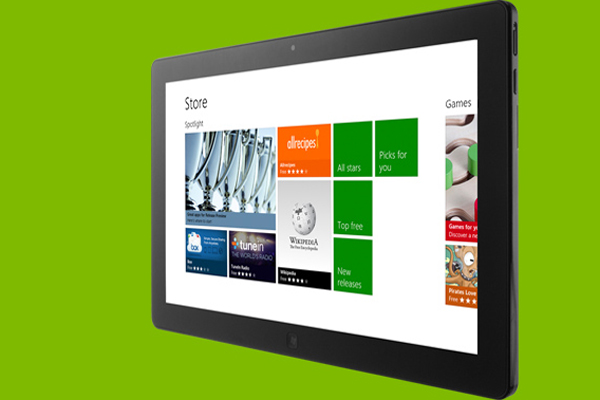 Windows 8 Apps
Based on Javascript and HTML5, the apps on Windows 8 are a lot like the apps you had find in a tablet. There are thumbnail images in big, rectangular tiles that constantly display changing information.  You can find email, Social media updates, news, calendar events, etc in these tiles. Just tap on the tiles gently to get more details. These tiles are more information-centric and not app-centric like Android and iOS.
What makes Windows 8 Superior?
You can always add a wireless mouse, bluetooth keyboard and a stand and your Windows 8 tablet can change into a traditional pc. You can do the same with an android or iPad, but Windows 8 runs productivity applications, that are notably missing on iPad and Android.
Use favorite applications
On Windows 8, you can run real applications such as Office, Flash or Photoshop and not stripped-down apps like iOS and Android tablets.

Other Exciting Features
Take advantage of cloud integration in the Windows 8 Explorer interface  and access cloud services. Store your files in SkyDrive, an online storage space and sync them with other Windows computers and mobile devices remotely.
You can use your Windows Live account to log on to Windows 8 computer. Just look towards the Windows 8 computer where you will see your profile image.
There is no need to download and install Adobe Reader as the Modern Reader is included in Windows 8.
File Download confirmation
SmartScreen filter feature will evaluate ever time you download a file if it consists any malware. So enjoy safe downloads every time.
Here's something that could be fun. You can set Aero to change the colors of your Windows theme automatically. It is just tinkering around and nothing serious.
Release Date for Windows 8
Although there are no definite dates for the release, one can expect some more information in September 2012. During this time, Microsoft is expected to hold the BUILD conference for developers.  Hope the brief Windows 8 review on this page was useful.