Despite the fact that the tech giant –Apple– has conquered the market share for years and is still continuing to do so, but Google now possesses a considerable segment too with their Android OS. But one thing is for sure that the collection of apps in the market of android is extremely vast and the best part is that the majority of them are available for free, credit to the effort and love of the app developers who care so much. So here we present the list of 11 Best free android apps that you'll love to use:
Foursquare
The social media oriented app –Foursquare– is embodied in excellent form in Android OS, with the Google application providing simple single-click enrolls, incorporated Google Maps for a flawless Google-ish feel and home page shortcut options to all your favorite places in one go.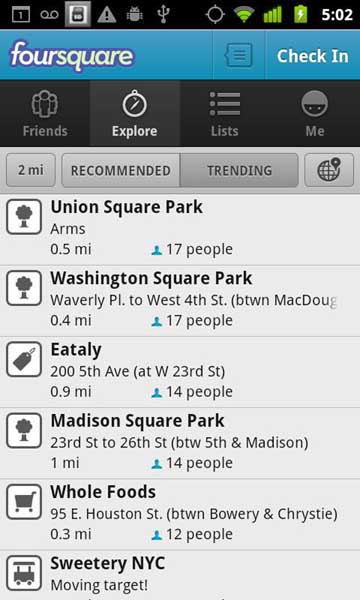 Advanced Task Killer
No doubt you might be running numerous applications on your Android smartphone but that diminishes the speed of your handset, so that monitoring is an ideal thing to do and this is where Advanced Task Killer app comes in, and as it sounds, the app eliminates such applications that are running in the background and are responsible for slowing down your phone. Yet its completely customizable too!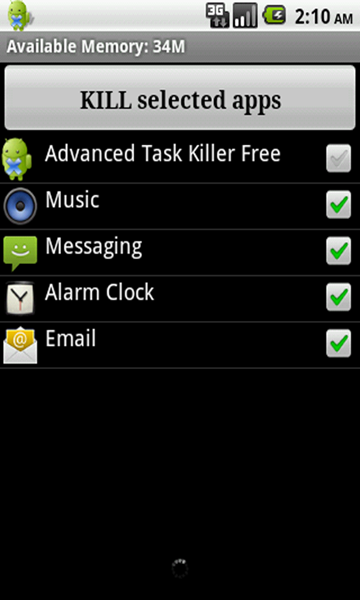 Free Wi-Fi Finder
I love using Wi-Fi and so do you, right? Free Wi-Fi Finder app is the best free android app for finding Wi-Fi connections and yet it has access to more than 145,000 free locations worldwide. The app filters the Wi-Fi connections by location type, for instance connections in schools, offices and other such places. You can even bookmark your favorite spots. An easy-to-use yet handy android application that is totally free!
Seesmic
Regardless of there are a lot of Twitter applications available in Android market and yet itself the Twitter-branded app is too, but we loved Seesmic the most. Since it provides support for multiple accounts, a home page widget displaying newest tweets and an extremely polished and professional user-interface. Besides its available for free, and that makes this app an all in all great example of app developing.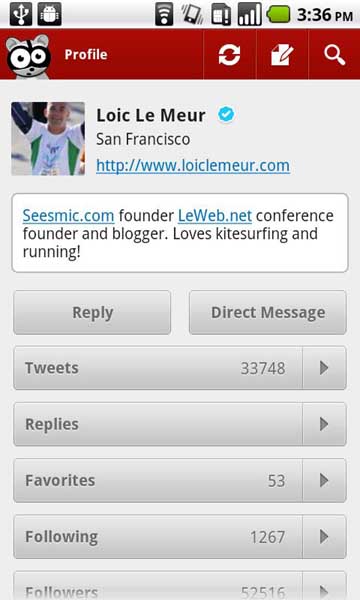 Adobe Flash Player 11
Despite the fact that the iPhone users may not be enjoying the pleasure of Adobe Flash Player 11, but Android users surely can. You can easily access your desired videos, games, applications and a lot more with the help of this application.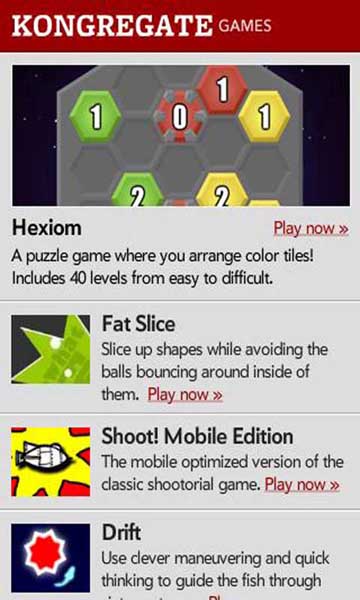 Evernote
Maintaining your business and taking of notes of important things just couldn't be simpler with this android app –Evernote-. It allows you to save and sync all your text notes, voice notes and files on your mobile and you can even access them using a desktop computer. Quite handy, right?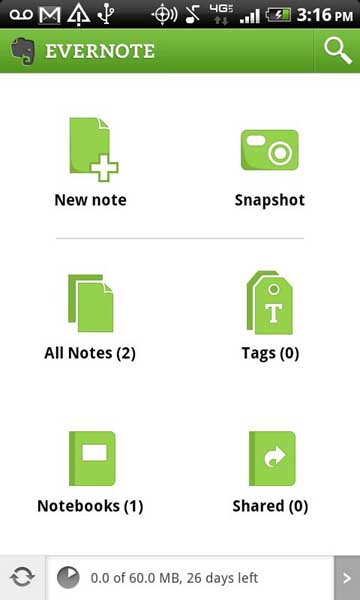 Last.FM
Last.fm is an excellent music-sharing application for android phones. You can share artists, favorite tracks, and events on Twitter and Facebook, while even watch recommended schedule and compatibility for events. You can even add events to your calendar. An overall entertaining application that is totally free!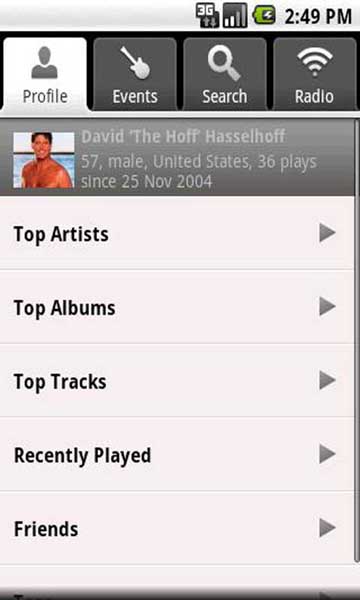 Dolphin Browser HD
Dolphin Browser HD 5 is a multi-surfaced mobile Web browser which is fully customizable as such you can personalize themes, insert new features with add-ons, or even steer using motions. All in HD quality, giving you an outstanding experience!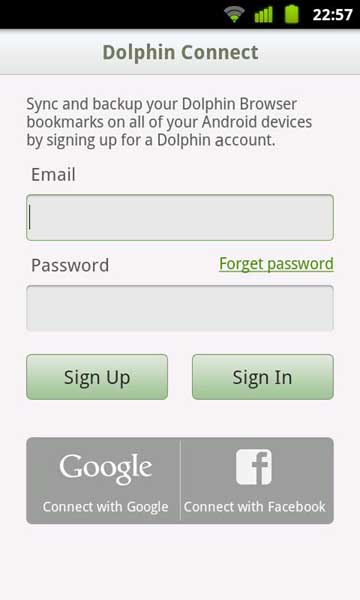 AppMonster
Who needs to manually monitor and uninstall useless applications on their Android phones when one there is an amazing application manager -AppMonster- available in the app market? With AppMonster you can backup of all your installed applications to your memory card with just a single tap, and can eliminate useless apps from your phone.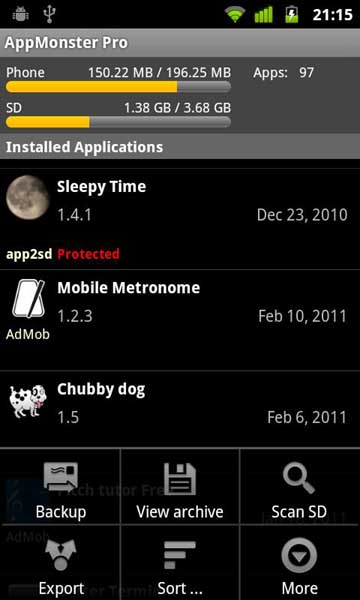 Kindle
With Kindle app you can view a collection of more than 1,000,000 books which is available on the Kindle Store. The app is fully customizable and even provides portrait/landscape layout options for your comfort.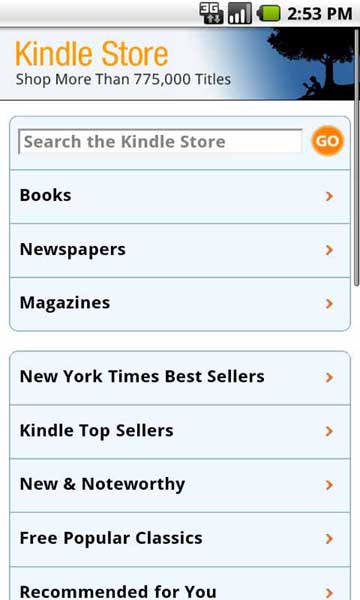 LauncherPro
Launcher Pro makes launching of apps easy and provides you the ability of customizing your phone in numerous handy ways. With the help of this app you can launch your phone applications faster and more effortlessly. While you can even create up to 7 diverse home screens, providing you fast access to more applications as compared to the previous state.