Want to buy your own Android tablet, but don't know which one is perfect for you, right? Then let's take a look at the below list of the Best Android tablets in the World that we selected after reviewing different aspects and tablet features and comparing with each other.
Best Android Tablets in the World
LG Optimus Pad
The tech giant -LG- is introducing its range in 3D, and its first Android tablet is also a 3D oriented gadget. The LG Optimus Pad features dual 5 mega pixel cameras that function simultaneously to capture 3D images and shoot 3D videos. Just it lacks a 3D screen that's all but you can view your 3D movies by either plugging the tablet into a 3D TV or you can even view in anaglyph 3D on the tablet's screen itself. If you want a full-fledged Android + 3D experience then the LG Optimus Pad is worth it!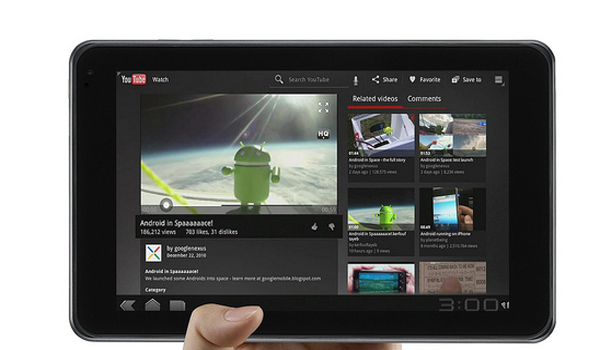 Samsung Galaxy Tab 10.1V
If you want a complete Android experience and powerful specifications plus light weight than you should choose none other than the Samsung Galaxy Tab 10.1V. It also has great camera capabilities, which is the main reason for its admiration. Capture the spontaneous moments of your life with the Galaxy Tab 10.1v.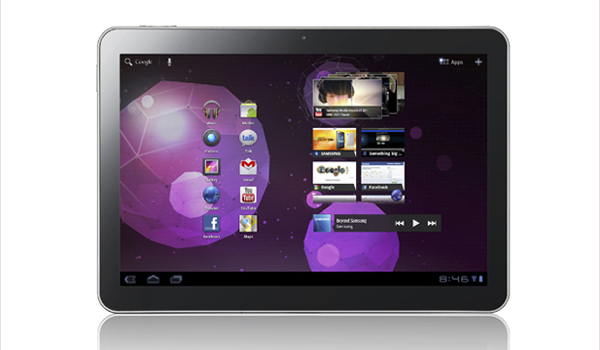 Motorola Xoom
The Motorola Xoom was the initial tablet brought in the market to be operated by the Android OS V3.0 Honeycomb. Because of its glistening, brilliant and excellent looks the Motorola Xoom has to be the king of the Android tablets in view of the fact that it was the first ever tablet introduced by Motorola and  yet it received so much appreciation. Although it is a little bit costly as compared to other Android tablets in the market but still it is a magnificent tablet that one should have. Enhanced build quality, longer battery life and good performance are its selling points!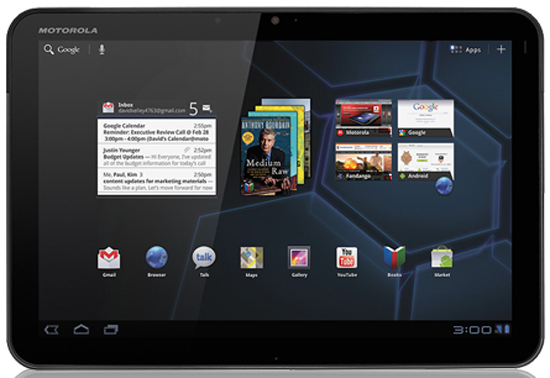 Asus Eee Pad Transformer
The Asus Eee Pad Transformer is the most admired Android Tablet around and this is why we have included it in our list of Best Android tablets. Along with its great features and build quality, it has relatively a low-price. It is also capable of functioning with a keyboard dock which transforms it into a superior Android-operated netbook. And to tell you the actuality that Android OS is still chasing the trails of iOS when it comes to tablet usability, and this is where the Asus Eee Pad Transformer comes in to turn the table. If you want an enhanced Android + netbook experience then this is the only Android tablet that can change your standard of living.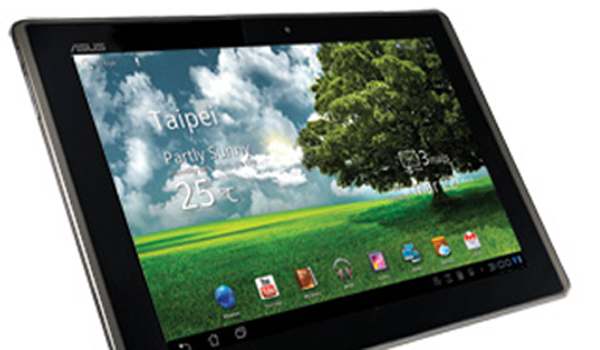 Toshiba AT100 / Thrive
Just to tell you the fact that the majority of advanced users have been complaining that the Toshiba AT100/Thrive is a bit over-sized and that's what damaged its sales. Besides it has good capabilities and provides great performance and yet the most admired progress by the manufacturer was to make the USB and HDMI ports full size. One can easily unplug their Xbox and use the Toshiba AT100 when the user needs to watch it on an HD TV. Plus, the Toshiba thrive lets you connect a standard keyboard and mouse. It has a decent battery life that adds to its worth. However, the bulky size + weight and the sufficient display quality are its main drawbacks. So if you can compromise with these drawbacks then this Android tablet is worth giving a try!
Asus Eee Pad Slider
Though the Apple iPad 2 is the ruler of Tablet PC's but the Asus Eee Pad Slider is such a tablet that drives your attention, yet it's not a straight opponent to the mighty iPad, but it sure does provide a completely different experience. Its built-in slide-out keyboard provides enhanced flexibility and functionality which cannot be found anywhere else on this planet. The Asus Eee Pad Slider makes your life easy. Besides the great built-in keyboard, the display screen is the most excellent we've ever seen on a 10" Android tablet, and it also responds quickly unlike any other Android tablet. It truly does deliver some exceptional experience and yet it unleashes the full potential of the Android OS.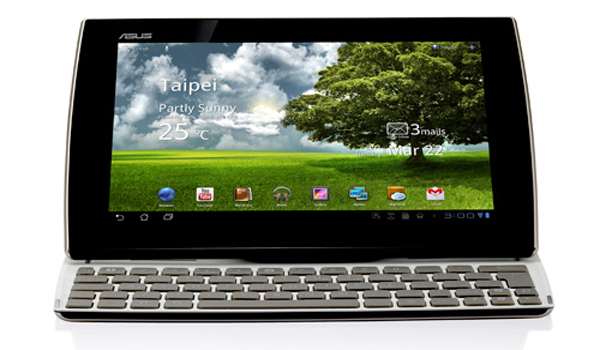 Sony Tablet S
Being a massive tech-giant in the world of development, Sony's entrance into the tablet territory was a big hit and a matter to take interest in. Along with the great Tablet P, the Tablet S was introduced which has an exceptional hold-type design and high-end specifications and features. The Sony Tablet S is quite an upright and superior piece of technology, and has the sole feature of having right of entry to genuine PlayStation games. Though it's not a highly organized and a handy tablet like the other ones around, but it sure promises to deliver great android experience.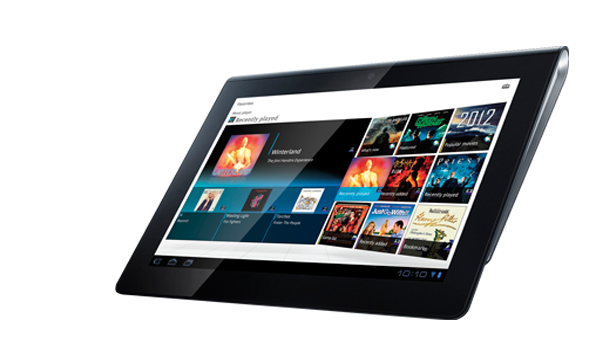 Acer Iconia Tab A500
The Acer Iconia Tab A500 is intended to make the most out of your life by delivering unique pleasure, providing enhanced gaming, rich multimedia and Web surfing experience. But still its not up to the mark of other Android tablets that are included in our list of Best Android tablets in the world!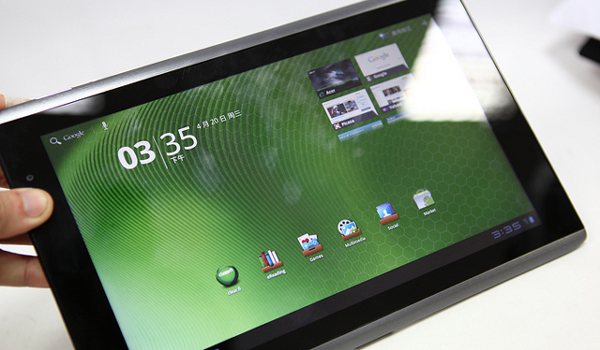 Now which Android tablet would you pick from our list of the best android tablets in the world?