The modern age has brought us countless wonders in the realm of technology, and it will only continue to do so. Computers are far more than just a gadget or a business resource in the modern age; they affect the way we live our lives both in a practical sense and in terms of the content we consume on a daily basis. There's no denying that technology has changed entertainment forever, and it continues to reshape what we understand as the norm in the world of film, music and even gaming. Here are some of the ways that the age of mass content has changed the world.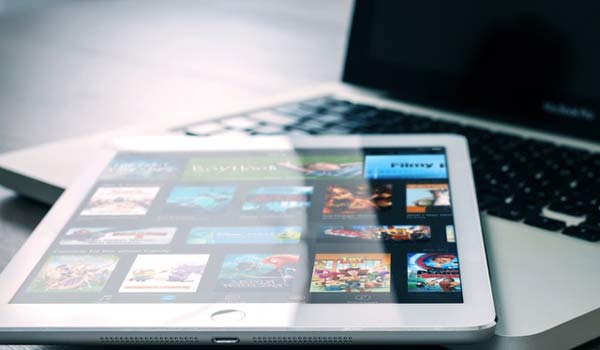 Anybody can be a creator
It's easy to view the age of mass content as a result simply of consumers wanting to see more and more films or listen to more and more music, but the technological age has affected the world of entertainment and content through the creator's end as well as the end of the consumer. There are more options than ever for people to create content, both in terms of funding through crowdsourcing options and the affordability of technology in the modern age, which offers the potential for extremely high-quality filming or recording for filmmakers and musicians alike.
Of course, the medium through which people create has changed too. New media has started to form through platforms such as YouTube with a whole new breed of creative people offering content to the world which is far different to the films, TV programmes and music offered by traditional media. Technology in the modern age has definitely changed entertainment through far greater ways than just better opportunities for creators. The content itself has changed as it continues to expand.
Entertainment on the move
The beauty of this new age of content is that is only continues to grow. This is partly due to the ease of access in terms of consuming media, whether it's music, literature or movies. There are so many ways through which you can watch new films and catch up with your favorite shows on the move, and you could follow the installation procedure mentioned here for a mobile app which offers access to entertainment wherever you are. Mass content expands as the internet and the audience who uses the internet continues to expand. It's the classic cycle whereby supply meets demand.
There's no denying that the digital world has made entertainment more accessible than ever, and, as a result, it's increased the amount of content out there. This does make it difficult to put a price on games, movies and music when so much of this content is accessible for free, of course. Still, there are safety nets in place and ways to avoid illegal practices. The point is that there's more for us to sink our teeth into than ever, because there are more platforms and more ways to access those platforms than ever. This can only mean good things for those of us who are entertainment junkies and live for binge-watching, binge-listening or binge-playing wherever we may be.