Alloy wheel cleaning:
Regardless of what a careful driver you are, or what terrain your car encounters on a daily basis, your alloys are going to pick up dirt and look old over time. As your alloys are completely exposed to the elements and get covered in everything from rain, to mud to brake dust it is so important to be cleaning them regularly to protect them and make sure they always look as good as new.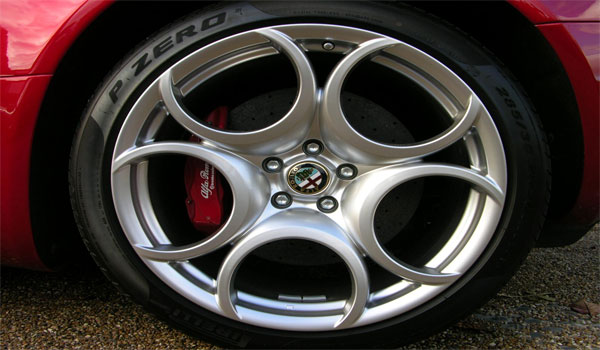 Cleaning:
It would be great to have the time to be cleaning our cars, from top to bottom, every week, but unfortunately we just don't have the time. Fortnightly cleans however are a little more realistic, so you should be aiming to clean your car, and the alloys, every other week.
If you are cleaning the whole car then you will want to start with the alloys. The reason for this is that you won't want to be splashing the brake dust, that will have gathered on the alloys, up onto your recently cleaned and polished paintwork. You will also want to make sure that you leave the cleaning until a while after you have stopped driving. This is because you will want to wait until your alloys have cooled down, before you can set about cleaning them.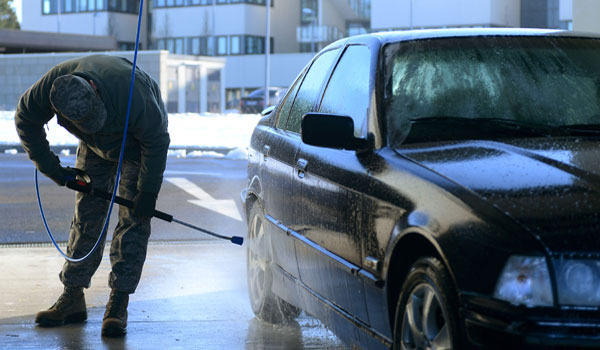 A good trick for tackling alloy cleaning is to remove the alloy from the car first. You will have much better access to those hard to reach places if you remove the alloy first. To do this you should firstly park your car on a level surface, making sure, of course, that the handbrake is on. Using a wheel brace, you should then loosen the nuts with a couple of rotations. Then jack up the car, but read your car manual to find your car's jacking point, if this is the first time you can done this.
Remove the loosened wheel, taking special care not to put the alloy on the floor as this will scratch and damage the surface of the alloy. Suspend the wheel on two planks of wood and set about cleaning your wheel and alloy. Make sure that each wheel is securely placed back onto the car before starting on the next one.
Alloy Specialists:
Of course, there are always professional alloy wheel refurbishment specialists that will be able to take care of the job for you if you really feel that you want your alloys completely refurbished. So if you are looking for your alloys to be bought back to their former glory then perhaps you can look for an alloy wheel refurbishment team in your local area to take on the job at hand.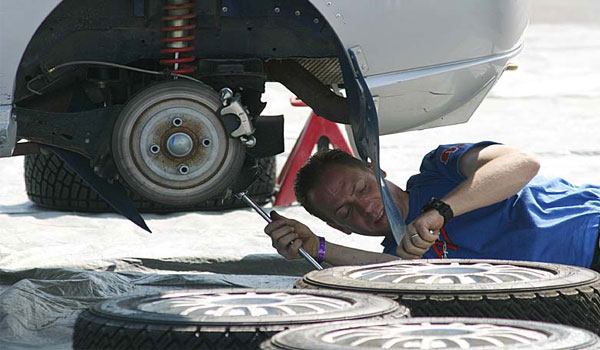 Many people consider the alloys to be one of the most important parts of their car, so looking after them is of paramount importance. The best way to keep them looking ship shape is to keep on top of their cleaning and maintenance on a regular basis, so with the above tips you should be able to keep them looking in peak condition for as long as possible.