Anyone that has stepped into a pair of entrepreneurial shoes will have walked into their fair share of rooms where the conversation is about millennials. There is just a huge fascination with this demographic of consumers, and for good reason to. For starters, they have a trillion dollar wallet and, no matter how you look at that, it's a piece of pie that you want a piece of. The other thing that makes their aura glow like the Northern Lights above Scandinavia is the sheer size of this generation. It is huge; easily the biggest of them all. Not only that, but they have also influenced the generations that came before and those that followed – namely Generation Z.
Marketing to Millennials:
The problem is, marketing to millennials is about as easy as trying to catch a cheetah with nothing but a kiddie-sized Babybel (read: nearly impossible). They are just so unlike anything that came before, so unique in every respect and so desperate to enjoy every part of life that it becomes hard to cater to them all. They are connected, healthier, attracted by authenticity, individual and, yes, incredible at spotting anything that is disingenuine and great at ignoring most marketing techniques.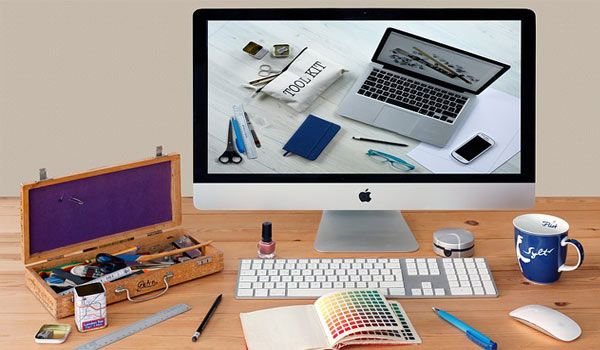 This makes branding yourself in such a way that they stop, look up from their phones and take note of what you are saying and doing remarkably tricky. That's what the experts say, anyway. So, to help you out a little more, we have pulled together a list of brands who have got their branding spot on and successfully built a bond with the unicorn that is Generation Y.
1) TOMS: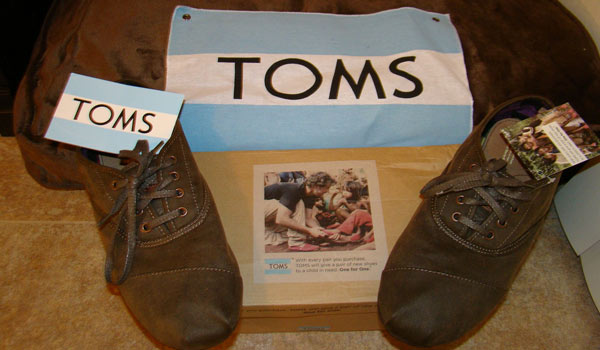 For those of you that are obsessed with TED Talks will have heard of Simon Sinek, who gave a great speech about "the why", which is all about creating a purpose with your branding. It is about having a cause that people will get on board with, a story that makes you special and a reason for being that gives customers even more reason to buy from you. There are a few brands that have done this so well, such as MyGumboots which a) makes its wellies from recycled gum and b) donates a pair of boots to kids living on dumps every time a pair is sold. But real credit needs to go to TOMS, who started this whole marketing model. For every pair of shoes it sells, it donates a pair to someone who needs them. That was its plan when it first began. It was an idea that made philanthropy the core of its culture, and now it is a multi-million dollar business so engaging it has made its customers its biggest brand ambassadors.
2) Netflix: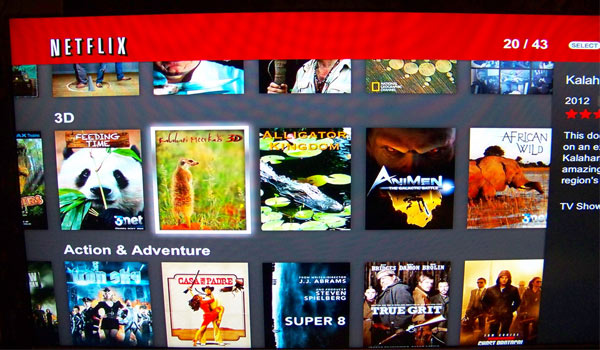 All it takes is a quick look at the subscription numbers and you can see just how phenomenal this streaming company has become. At last count, it has 109.25 million subscribers. That is outrageous. But what has gotten them here – effectively casting the giant that was Blockbuster into the sands of time along the way – is their ability to meet the changing lifestyle needs of its millennial audience, using every form of social media going to stay in the loop. In fact, they don't just use this to stay on track, they have implemented it into the business, knowing that people these days want to be able to share content. This company started off as a post-based DVD rental company that had a very relaxed late-fee policy. Nowadays, it has a revenue of multi-billions and original content that is winning major awards, and all of this was made possible by recognising how people's lifestyles have changed and then changing with them.
3) Dollar Shave Club: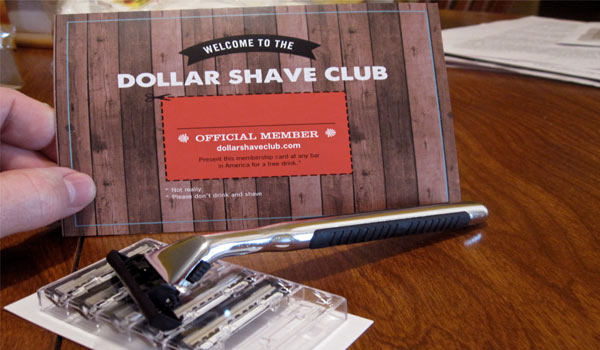 Pretty much everyone remembers the day Dollar Shave Club chucked it's catchy, hilarious and "please let me watch that again" video into the online world. Everything about it made millennials sit up, listen, laugh and share. It was genius. From the way it was shot, to the clumsiness of the content, to the ridiculous tagline of "our blades are f****** great!" Since then, Dollar Shave Club has become a hugely successful and incredibly well-known brand. But that wasn't just because it's online marketing strategy was innovative and different, it's because its pricing strategy followed suit. For a tiny monthly fee, you get to have grooming products sent to your home-slash-office-slash-wherever you want, and you get to join their community too. It was a game changer, and they have continued to deliver the kind of humorous and engaging content that millennials love ever since.
4) Critically Endangered Socks:
Most of you will have just read this brands name and smiled. The name is absolutely perfect. It says it all, it connects, it makes you stop and think and then click to find out more. But the name is just the start of what this brand is all about. Not many of you will have heard of it yet, and that's because it is a relatively young startup. But, trust us, by the end of 2018, your top right drawer will be full of their socks – and the world will be a better place because of it. The branding plan is very similar to that of TOMS, you buy a product and you get to help as a little bonus. The difference is, you get to save the world when you buy a pair of Critically Endangered Socks. The way it works is as gorgeously simple as they come – you buy a pair and a large chunk of the profits go to saving the endangered animal embroidered onto your chosen design. Here's where it gets really clever, though: once a design has sold out, it has gone forever – it's genius. Where this business will go we don't know, but their branding has been absolutely on point so far.
5) Fairfax & Favor:
This brand is by no means worldwide yet, but what it has done across the pond in just four years is quite remarkable – and so is its story. It started off with two childhood friends wanting to start a bouncy castle business and has become a luxury footwear brand that is selling its take on what "quintessentially British" means. It wasn't easy, though. They gambled with their supplier, they winged their way up the ranks, were threatened by Gucci and finally came out on top of it all, and they did this by knowing just who their audience was and how to get to them: events and social media. The latter is their real secret weapon. They hold weekly competitions, they share their customers' pictures on their Instagram, they have tried to build a community and they even use their customers as their models for each shoot. It is a brand that gives back just as much as it takes and that is so refreshing to see, especially for a small startup based in the middle of nowhere. 2018 is the year they hope to crack America, so let's see what happens with this space.
6) Chipotle: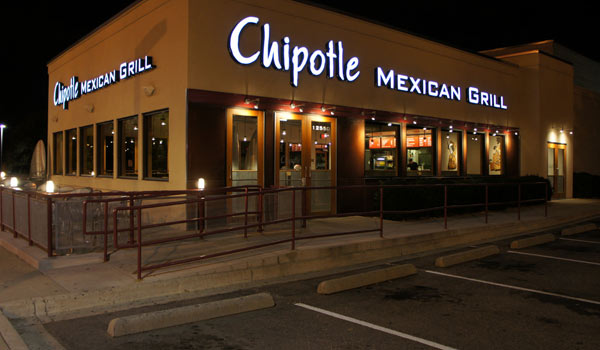 It may not have broken the walls outside of America, but what it has done within this great nation is nail its millennial marketing. Its secret? Making the experience as interactive as possible, starting with its "build-your-own" philosophy that allows its customers to take total control, filling them with confidence. This is so appealing to millennials, a generation that likes to do things on its own terms and in its own way. But what is most impressive is how it managed to get its message out there, using a comedy web-series called "Farmed & Dangerous" where an innocent (millennial) farmer takes on the corrupt food industry. This was followed by a smartphone game. Not only does this tap into the millennial want for wholesome foods, it also allows participation, which is another key part of attracting this demographic.