Galaxy S7 and S9:
A comparison of the Samsung Galaxy S7 and S9 and whether the extra cost of the newer model justifies the advanced features; sometimes buying older tech can benefit.
Is it worth investing in Samsung's newer phone or is older tech fine?
Maybe your contract with a Samsung Galaxy 7 is coming to an end and you're considering whether it's worth upgrading to Samsung's latest. Or perhaps you're considering buying a Galaxy and weighing up whether to invest in the latest release or save money by choosing an older model.
While the newer model has likely moved the game on, the question is whether it's worth it to tempt you to spend more or change up?
The Yearly Model Change:
In common with most other smartphone manufacturers, Samsung replaces its line of phones each year. It's fair to say that not all annual replacement cycles offer huge changes over the predecessor; sometimes it's just incremental upgrades – many of which are not likely to be noticed by users of the older model.
On the other hand, some new phones do offer significant benefits, but manufacturers often change products frequently for marketing reasons and to stimulate demand. Many canny smartphone users have learned to not necessarily upgrade to the very latest model.
Significant savings can be made with older tech, so if it meets your needs why not save?
The S7 and S9: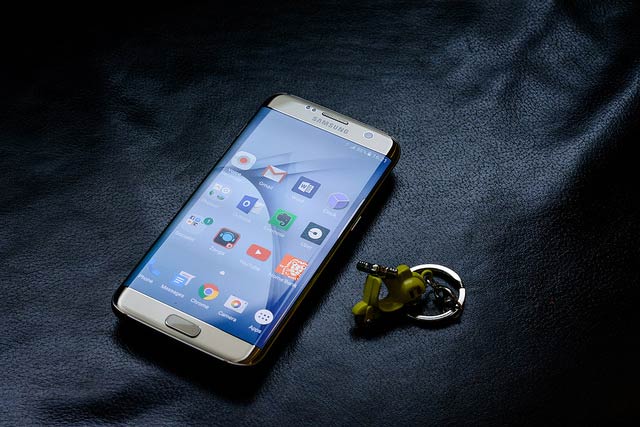 The following factors differentiate the two smartphones:
Price – there will be a big gulf between the pricing of the two phones: if your choice is whether to buy a replacement smartphone then you can bag yourself a cheap Galaxy S7 via the refurbished route for around £180. A new S9 will set you back from over £700 to £850 depending on what model you choose.
Looks and appearance – the S9 arguably looks more eye-catching than the S7 due to its striking edge-to-edge screen with very slim bezels, whereas the S7 has fairly pronounced bezels top and bottom and some space either side going to waste.
There again, both phones look and feel upmarket as both are made of glass and metal.
Screen size and quality – the S7 offers 5.1 inches while the S9 ups this to 5.8 with the newer Samsung Infinity Display helping provide what was described in reviews as an "immersive" experience.
That said, the S7 still offers a very pleasing screen; 5.1 inches is a decent size, and it features the OLED screen technology that makes for sharp and vibrant colors using display tech that Apple only offered on the iPhone for the first time in 2017.
Useful technologies – both phones offer more recent 'useful' tech such as wireless charging and waterproofing to IP67 standards meaning they can tolerate being immersed in 1 meter of water for half an hour.
Power – nearly every new smartphone has a more powerful processor than the previous model, so the S9 is naturally faster than the S7.
That said, smartphone power and performance has reached the point where many users simply don't utilize the performance potential of their phone so it may not be a consideration for the average person.
Camera – the S9 has a larger front camera (8MP compared to 5MP) than the S7 and, while the rear camera is the same as the older smartphone at 12MP, it has a variable aperture that can be changed from f/1.5 to f/2.5 – a particular boon for lower light photography.
That's not to say the S7's camera is poor; indeed, it's very good and capable of excellent photos in keeping with Samsung's excellent reputation for the camera performance of their phones.
Software – the S7 is only compatible with Android 7.0 Nougat while the S9 can run the latest version, 8.0 Oreo.
Boiling Down to Price and Benefits:
Clearly, a used S7 will cost much less than a new or even nearly new S9, so the question is whether having the latest tech is worth the extra cost.
Bear in mind the S9 will itself become the 'old' model by early next year when the new S10 appears, and the S7 is only two years old so a well looked after example will provide sterling service and is still a very capable smartphone.