The IT revolution has transformed the world of global finance and investment by facilitating faster flows of news, information, and data irrespective of geographical boundaries and limitations. An investor residing in Australia can buy equity shares in the US, invest in gilt bonds in the UK, buy units of East European ETFs, and track the currency market in Japan through just a smartphone or tablet.
Internal use of technology by investment companies
Investment companies have incorporated numerous technological solutions to increase efficiency, improve flow of information, and enhance security. The companies have relied on enterprise-level software and solutions to facilitate smooth flow of data and information, and for better internal and external network security.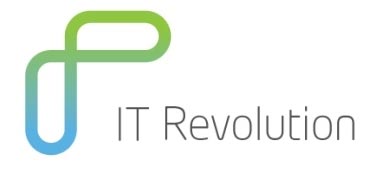 External use of technology by investment companies
On the client side, the combination of newer IT technologies and digital media has enabled investment companies to offer the following services to customers through websites, web-based services, and smartphone apps:
Detailed market research and analysis.
Web-based and mobile investment platforms.
Real-time portfolio tracking and management.
Instant delivery of customized news topics.
Real-time mobile trading in equities, commodities, and currency markets.
Delivery of reports, documents, and records as required by various laws and regulations.
Benefits of investment and finance apps
Unlike websites in which investors have to manually identify relevant news and other information, smartphone apps offer delivery of all news and information related to specific topics of interest to the investor. A forex investor can obtain real-time delivery of all news affecting the forex market without any manual intervention.
Apps released by brokerage companies can be used by investors to execute trades and finalize investments even without access to a computer or laptop. Support for charts, algorithmic trading, and other hi-tech trading tools convert the smartphone into a full-fledged trading software program.
Another category of apps allows investors to combine news tracking and portfolio management. The smartphone user simply needs to submit details of their investment and the app will automatically track price movements of the securities for real-time monitoring of mark-to-market profits.
For expert traders, apps provide stock analysis, detailed investment research, and risk-exposure analysis for instant access through the smartphone itself. Traders can opt for one or multiple apps to ensure they are in a position to keep track of all aspects and facets of their investments at all times.
Experienced investment bankers such as John Hailer were quick to identify the potential benefits of the digital media revolution for the world of finance and investment. This is why many investment banks were quick to invest in the requisite infrastructure and necessary talent to implement the latest technological solutions for internal use and client-centric services. CEO John Hailer has utilized digital media not only for marketing of financial products to institutions but also to facilitate entry of retail investors into the profitable world of finance and investment. Easy access to investment-centric technology and apps enables ordinary investors to understand the complex world of investments.
Smart and sensible investment is one of the safest ways to generate attractive and sustainable returns over a long period. Using technology for increased financial awareness, improved retail participation, and informed investment decisions will be beneficial for retail investors, investment banks, as well as the global economy.