If you subscribe to the notion that technology exists to make our everyday lives more manageable, you'll be interested to see how that plays into the world of real estate. Gone are the days of visiting an agent's office to look at a wall of printed MLS listings with thumbnail photos of homes. Today, the average home buyer is starting their house hunting outside the agent office and researching top agents from the comfort of their home. So, what real estate tech can we expect to see in the coming years?
Home trade-in options
To cull data, we went directly to the source to find out what real estate insiders thought about tech rollouts in the industry in the coming years. According to HomeLight's top agent insights survey from Q4, 5.6 percent of agents believe that alternative home trade-in options are a tech trend that will continue to resonate with buyers.
If you've ever tried to choreograph and coordinate selling your home and purchasing a new one, you understand how nerve-wracking it often is. All it takes is a hiccup with paperwork, and you might find yourself "homeless" for a few weeks — or even months. However, more companies are offering home trade-in products that can turn home selling and buying into a transaction similar to trading in your old car for something new.
The basic premise of a home trade-in is that a homeowner fills out an application with details about their home. The trade-in company receives the request, considers market value, and develops an offer to present to the owner. The homeowner can now put an offer on their dream home, knowing that their current house is guaranteed to sell and for the exact amount they've been offered.
Obviously, the process is a little more involved than that, but you get the gist. No more juggling dual mortgages or having to rent in the interim between sale and purchase. With home trade-ins, your home sale is guaranteed, and you're free to put in an offer on your next house without a contingency.
Artificial Intelligence
As engineers continue to refine artificial intelligence, virtual assistants and chatbots become more intuitive and useful marketing tools. Real estate agents save time by enlisting the help of chatbots to answer questions about properties they represent, in addition to scheduling appointments for tours with digital calendars. Virtual assistants allow agents more time to focus on selling properties.
Virtual reality is another area of AI that will continue to help both agents and clients navigate properties. A handy marketing tool, virtual reality home tours allow potential buyers to explore property listings in 360 degrees. Virtual tours save both buyers and agents time, allowing buyers to weed through prospective properties and request an in-person showing of only those homes they're serious about. Just over seven percent of agents predict that virtual reality will continue to gain momentum amongst sellers.
iBuying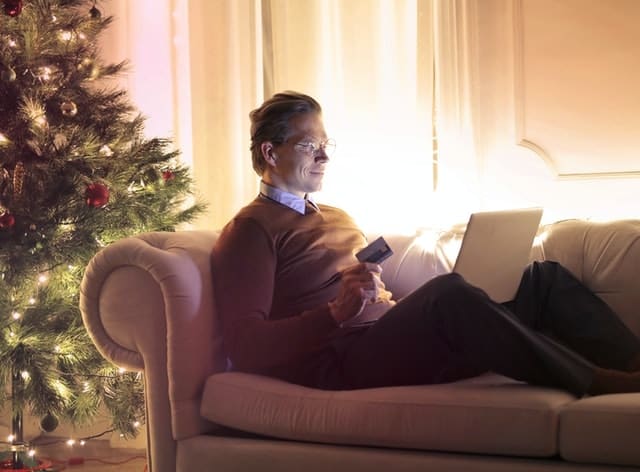 By far, the real estate technology expected to continue to grow in popularity is iBuying. A quarter of all agents identified iBuying as the top real estate tech trend, but what is it?
Surely you've found yourself at a stoplight, gaze wandering to the nearby telephone pole, to which a sign announces: "We buy houses for cash!" And while iBuying is most definitely of a different ilk than these house-flippers with their signs, the concept is similar. iBuying is often the answer for the homeowner who needs to sell their home and sell it quickly, but the platform gives sellers a larger buyer pool to choose from.
When using iBuying, sellers fill out online forms with all of the pertinent details of their homes, including condition and any upgrades, and submit for review. After a few days, sellers receive an offer, and can often close in as short as a week if they accept. Selling this way takes out all of the time-consuming activities involved, including inspections and awaiting financing (iBuyers buy with cash). It's worth noting that iBuyers are typically only interested in homes valued between $200,000 to $500,000 that are in good condition.
So, what will the real estate market look like in five years? All indicators point towards keywords like cloud, digital, and virtual reigning supreme, with more and more of the buying and selling process taking place remotely.