The winter season brings the beauty of the snow, the holidays, and snowbirds. It also brings some hefty heating bills with it. On average, people spend just over $115.00 on heating if they use natural gas to heat their homes and almost $400.00 a month if they heat it with heating oil.
Save Money This Winter Season: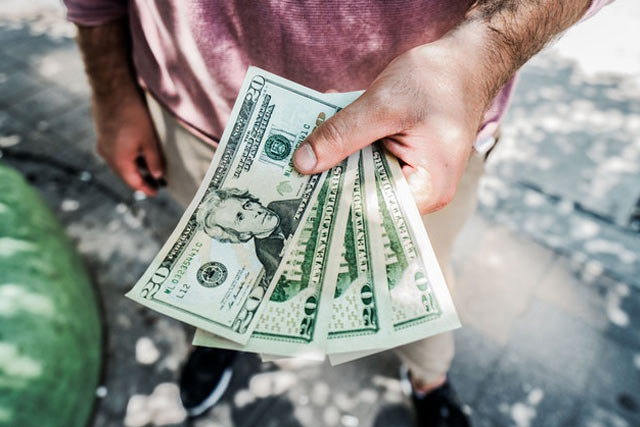 That kind of outlay really takes a bite out of the budget, even for people who are very careful with their money. However, that doesn't have to be the case. It's possible to save cash on heating and utilities during the winter. If you're looking for a few money-saving ideas, here are five hacks that will help you keep your winter expenses down.
1. Nix The Heat – Sometimes
Some of the time, you won't need to turn up the heat this winter. If you're under the covers (sleeping) or away from the house (working or playing), turn off the heat. While it may feel a little chilly when you first wake up or when you first get home, it won't take long for your home or apartment to heat up. Just turn the thermostat back on once you're using the space again.
2. Bundle Up
U.S. News and World Report suggest that you take advantage of the warm clothes you have this coming winter. A bulky sweater, a few layers of clothes, plus a comfy pair of socks will keep you warm. And if you're going to be home for a family movie night, just add a few blankets to the couch and get your snuggle on.
3. Seal It Up
Little cracks in the wall and in the corners let the cold air in during the winter. Sealing up the cracks with a bit of caulk cures the draft problem. While you're at it, you can add weather strips to the bottom of doors and some plastic to the windows to keep the extra draft out. Finally, be sure to blow the snows away from your door to keep your front and back door areas warmer.
4. Baking For The Win
Winter time lends itself to baking all manner of goodies, including bread and cookies. Why not take advantage of your hot oven to help you heat your space? Bakers leave their oven door open after the cookies are done. The extra warm air will heat up the kitchen.
5. Check Your Heating System
The Department of Energy reminds homeowners to have their furnace/ AC unit checked before the season turns cold. Have a professional furnace repair specialist come in to check your heater and to replace any filters in your heating unit.
Final Thoughts On Saving Cash This Winter:
Saving money on utility bills during the winter doesn't require much. If you're willing to bundle up a bit and to forego the heat when you're not home, you'll save a great deal of money once the snows come. Also, checking your furnace, sealing up your home, and even using the heat that comes from your oven are also strategies you can use to bring your energy costs down.
Author Bio: Paige Jirsa– I work with Top10.Today, a shopping comparison site, where we strive to help consumers find the best quality and priced products.