Better smartphones are the need of the hour and Sony has come up with their new Xperia Z1 Compact that is based on the much popular Sony Xperia Z1 that remains the flagship smartphone of the company. Sony believes that the new smartphone in a compact size will make it convenient for consumers that want the same phone in a smaller size. Sony also said that they believe that Sony Xperia Z1 Compact is a no-nonsense smartphone that has a beautiful design on the outside and premium and practical features inside.
Design
Like Sony Xperia Z1, the new Z1 Compact gets the right design that looks stunningly beautiful. The smartphone gets palm sized proportions that make it feel great in the hands. The OmniBalance design combined with dust resistant and waterproof options make it really great. To make it even better Sony has introduced the new Xperia Z1 Compact in vibrant colors like white, black, lime and pink. The phone also offers Glove Mode that allow users to handle their smartphone while wearing gloves.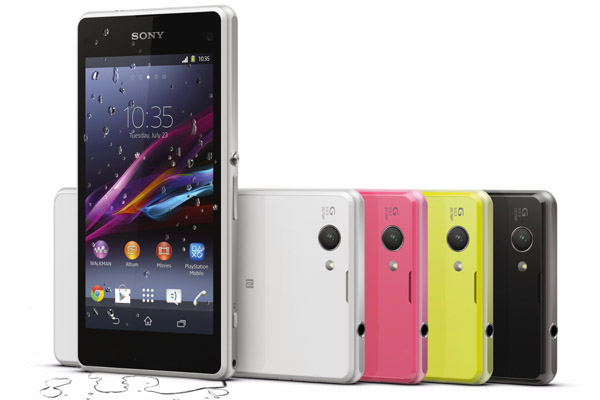 Camera
Sony Xperia Z1 has been popular globally for the kind of camera it offers and the new Z1 Compact is second to none. The new smartphone offers 20.7 megapixel camera that has ½.3 type CMOS image sensor ExmorRS for mobile. It also incorporates G-Lens that has already won many awards combined with intelligent BIONZ, mobile image processing engine. With Sony Xperia Z1 Compact users can click better images even in low light conditions.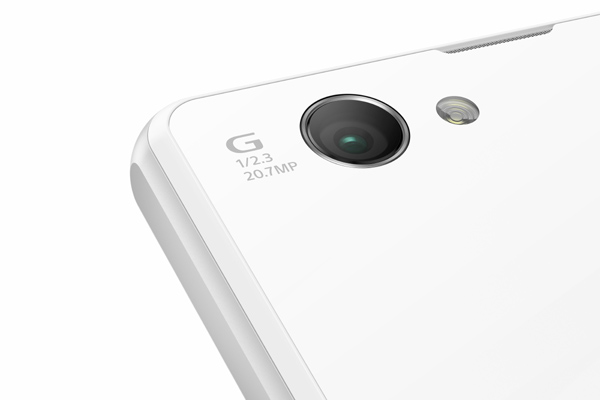 Apps
Sony Xperia Z1 Compact also gets wide range of social camera app that takes the photography experience to the next level. Sony has incorporated Timeshift burst that captures 61 frames in 2 seconds. It also incorporates InfoEye, Social Live and AR Effect that allow users to have fun and share their images and videos in a better way with their friends and contacts.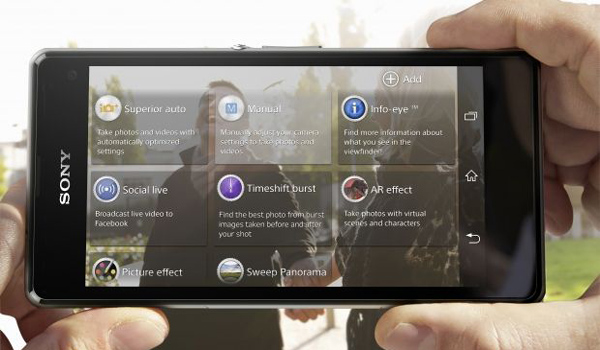 Battery
While there are many features that are incorporated in the smartphone, Sony Xperia Z1 Compact offers better battery life thanks to the Sony's Battery STAMINA Mode that allows the phone to stay connected for longer and turns off certain functions to save power. It offers 2300mAh battery that fits the compact size.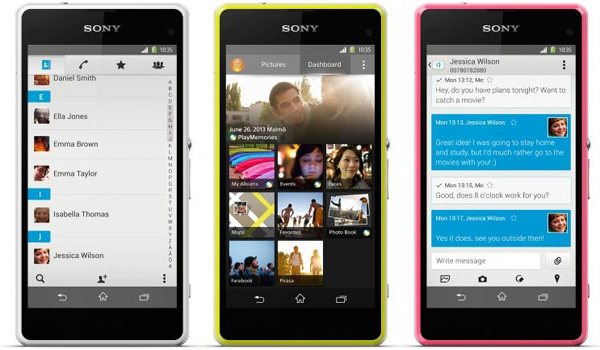 Performance
Sony Xperia Z1 Compact is powered by ultra-fast Qualcomm Snapdragon 800 processor with 2.2 GHz quad core CPU for superior performance.