IT is a fast-moving, competitive industry sector, and as it effectively keeps every major business in the world going, there is rarely a shortage of jobs in the field. Many IT workers prefer to have the security of a full-time job, working in one of the many departments that need specialists, but IT is also ideal for freelance workers, provided they are able to stay competitive.
There is an enormous and very varied range of jobs in the world of computers, and in many cases freelancers will have gained experience in a particular sphere before going it alone, working with both hardware and software. They could work on web design, as a security expert or electronics technician, as a software engineer or a systems administrator. The skills gained both from a college computer science or related course coupled with experience working for a business will be the bedrock for computing freelancers to build on.
Keeping ahead of the game
It's the nature of the sector that IT moves quickly, with new developments constantly emerging. For a freelancer to remain competitive, given that there will be many more out there aiming for work, they must keep up with what is happening in the industry.
It's a good idea to subscribe to technical blogs and journals, many of which are free, to help keep up to date. Contributing to threads or setting up one's own blog are useful ways to keep a freelancer's name in the public eye, especially helpful when links can be sent to prospective employers.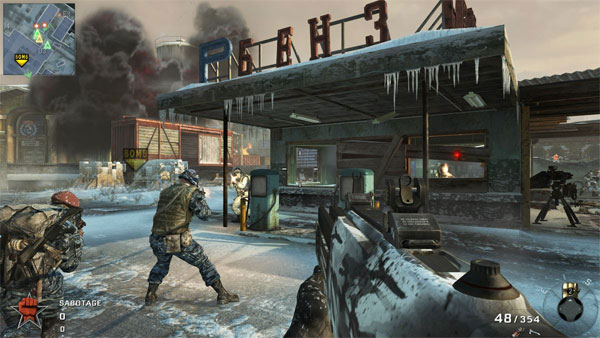 Freelancers should also try to add as many programming languages as possible to their portfolio, enabling them to be extremely flexible when going for jobs. It's important to remember as well that many end users of computers don't really understand how they work, so the more skills a freelancer has the more likely they will be able to get employment. A freelancer could be asked to deal with a database, configure new software, act as a walking help desk, and they could be expected to answer a wide range of questions on practically any computer-related topic.
Develop useful connections
If a client wants a freelancer to do something that is not in their skillset, then they should have back up so that they can subcontract that piece of work. For example, it might be necessary to have an electrician for a particular job, or someone who can finish walls after cabling, so developing these useful connections with other freelancers of businesses in related or nonrelated industries will prove beneficial.
Getting admin assistance
Apart from the work itself, every freelancer has to run their own administration, especially dealing with finances, and it can make for a very heavy workload. It's well worth exploring outsourcing aspects of admin, in particular investigating umbrella company services to help keep on top of financial necessities such as actioning payments from clients, invoicing and providing tax calculations. Umbrella companies can make a significant difference to the burden of admin, leaving more time for the freelancer to go and earn money.