Motor breakdowns during the Summer:
Quality time spent together is very important within a family unit, and now as the summer holidays are here, you can get away from the stress of work and school. The last thing that you want to happen is for your car to break down as you're on your way to your relaxing retreat.
Only 1 in 10 drivers of cars more than 6 years old get their car serviced before they go off on a long trip, as Europcar found. The same study also found that just one in five motorists have roadside assistance cover.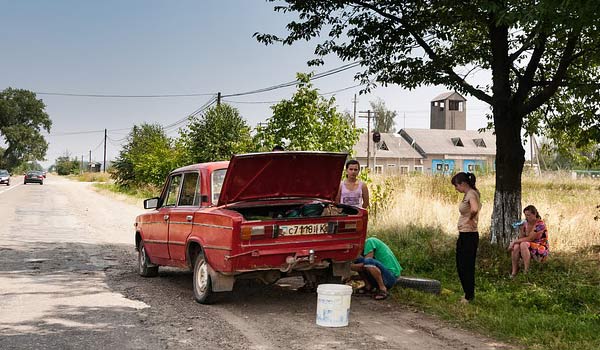 "It's clear from our research that breaking down is a major concern for drivers, but it seems that many take long trips in older vehicles without doing some of the basic car maintenance checks." said Ken McCall, Europcar UK Group MD.
Drives during the summer are not the best time to breakdown. With the RAC reporting last year that they experience a 20% rise in call-outs when the weather gets hot for a sustained amount of time — this statistic climbs to 30% when only analysing coastal regions. Follow this guide that will help you avoid breaking down during your summer road trip:
Road trip checklist:
Before you set off on your summer road trip, there are some checks that you can carry out yourself if you'd prefer.
First you need to make sure that the car oil, windscreen washer fluids and coolant levels are at the same point instructed in the manufacturer's guide. You should also make sure that the cooling system isn't leaking and that the cooling fan isn't inoperative, as these are issues which could eventually lead to your car overheating and your engine suffering long-term damage. There's also the auxiliary belt — sometimes referred to as the fan belt — to check but this is one aspect that should be carried out by a mechanic at a local dealership or garage as they will be more likely to spot problems.
You also need to make sure that your jet washers are in the right position and that your windscreen wiper blades are in top condition. Tyres also need to be checked to ensure they meet the pressures stated in the manufacturer's handbook and are to the legal tread depth — 1.6mm is the current minimum legal tread depth for cars travelling in the UK. Inspect that both the car's jack and wheel brace are in correct working order and that the locking key for locking wheel nuts are in the vehicle too, just in case a breakdown was to occur.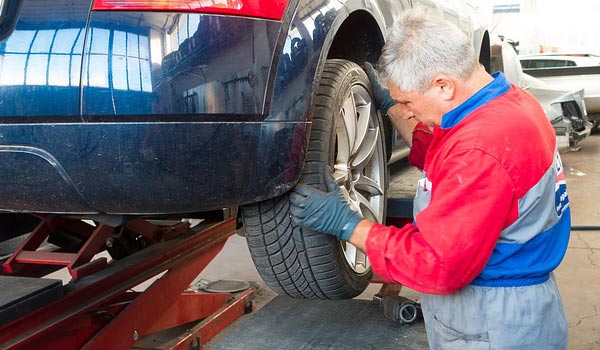 Test all your exterior lights and indicators, as well as dashboard lights. This is best carried out with someone else, with one person outside the vehicle to check they are functioning correctly.
Something that you might not think of is checking your cars convertible roof if it has one. Make sure you know how to open and close this manually.
The warning signs:
The RAC aims to help drivers prepare for the road trips, but also to help them avoid any sort of problems on the road. They compiled a list of the most common breakdowns that their patrols witnessed in the summer of 2016 and also how to monitor warning signs for each issue.
The most popular issue discovered by the RAC was batteries failing. Telling signs of the issue including the car suffering from lethargic starting or lights being dimmer or taking a longer period of time to switch on. Also be on alert if some of the vehicle's electrics aren't functioning.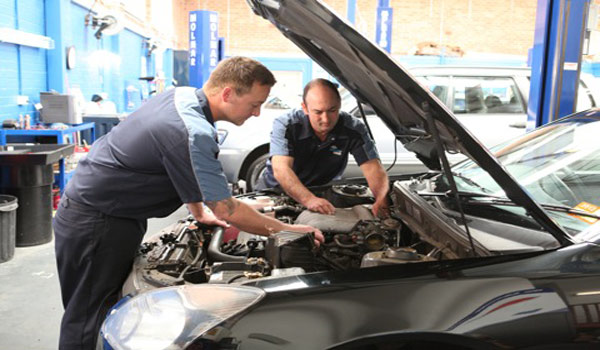 Issues with the alternator are also something to look for. Telling signs are the red battery warning light on your car's dashboard either flickering or being fully illuminated.
With plenty of traffic during the summer, you will be using your clutch a lot. If the clutch pedal feels heavy or gritty, has an unusually high bite or seems to be slipping when accelerating hard when in a high gear at low speed, you clutch could be about to fail.
Be prepared:
Do not leave anything to the last minute when you're about to head out on your road trip. Use this checklist before beginning a journey:
Do you have all of the following road trip essentials should you encounter issues during a journey:
Do you have a spare set of car keys stored safely somewhere that won't be inside your vehicle if you exit it?
⇒ Additional engine oil
⇒ A fire extinguisher
⇒ A first aid kit
⇒ A fuel can that is empty
⇒ A high-visibility vest or jacket
⇒ An in-car mobile phone charger
⇒ A light bulb kit
⇒ A road map (don't always rely on your sat-nav devices in case these run out of charge)
⇒ A warning triangle
⇒ Water (for your windscreen washer)
⇒ Visit nearest workshop for timing belt replacement if it is used for 60K miles
Have you researched the route that you'll be taking and are you aware of alternative routes should a road become too congested?
Have you got an idea where regular rest breaks will be taken?
Have you packed plenty of water and refreshments for the entire car to enjoy throughout the journey?
Have you packed any medication that may be necessary for either yourself or others joining you on your road trip?
Ultimately, the best way to get peace of mind that your car is fit for purpose is to book it in for a specialist service with a dedicated supplier such as VW service provider Inchcape Volkswagen.