2013 is going to be year of the console. Developers and fans alike have been screaming for the next generation of video gaming consoles to arrive for a while. PC gaming has made massive strides over the last few years, while the specifications for the PlayStation 3 and the Xbox 360 has remained the same.
With both next-generation consoles announced for release this year, it's probably time for you to start selling off your old games on sites like www.musicmagpie.com. Analysts have begun to tear into the released specs and details of the two consoles as gamers around the world eagerly anticipate their release.
Behold the power!
At the moment, it's impossible to determine which console will have the best processing power, as the only details available are for the PS4. It has an 8-core x86-64 AMD Jaguar processor, equipped with 8GB of GDDR5 RAM. The GPU has a unified array of 18 compute units, which are capable of processing 1.84 teraflops.
Basically, it's going to be pretty damn powerful! Its processing power will make it more like contemporary gaming PCs. Developers will also be able to change the power between the processors as they see fit.
As for the Xbox 720, only rumours exist so far, pertaining to its processing power. The rumours are that it will also have an 8-core AMD processor, with 8GB of RAM too. Whether it will manage to face up to the PS4 or not remains to be seen.
The social aspect
Sony has countered the charge that video gaming isn't the most social of activities with the inclusion of a 'share' button on the PS4's controller. This effectively captures the part of the game that you are playing and uploads it onto a server where your friends can watch it.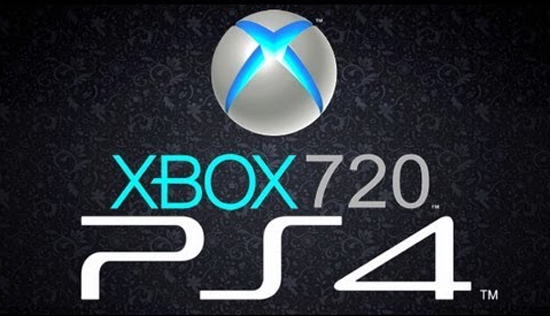 Players will also be able to allow their friends to watch them play, and even join in and take over the controls remotely. Microsoft is yet to announce any unique features that match the PS4's social gaming capabilities.
Storage
The coolest thing about the PS4 is that you'll be able to download games in segments, so you can start playing them before the game's finished downloading completely. Again, it remains to be seen if the Xbox will be capable of matching this.
Rumours say that the Xbox 720 will feature a Blu-ray Disc drive, but other rumours seem to play this down. We'll just have to wait and see.