Consumer Electronics Show (CES) started its operations forty years back. It was 1967 when the show went on air for the first time in New York City. Since then, CES has become the platform where every business, manufacturer and developer wants to be to give their best, because of its global recognition and significance. The mastermind behind the idea is the Consumer Electronics Association that has brought the show from a locally hosted event to a global platform where top notch innovative technologies come together to demonstrate their specialties. CES not only acts as a mere showcase but also plays a significant role in worldwide product promotions. Every year CES brings a new, technologically advanced concept to its viewers from household consumer electronics to the wider industrial electronic equipments. What's unique about the show is that each year, a product or concept with most promising innovation is crowned to be the best. This creates a competing atmosphere and has enabled CES to raise the standards of exhibiting products and bring to you an even advanced, far more sophisticated technology ever before. Annual exhibitor attendance for CES has increased to 3000 while focusing on 15 leading consumer technology markets.
CES past attractions
Because of being home to some major consumer tech contributors, CES has gained a huge response from tech enthusiasts over the past few years. It has brought to your attention some of the best consumer tech outputs including your android OS smartphones, iPads, gesture recognition, eye sensing technology and many others. While we take a look back at the past three years of CES, the following notable contributions were made;
For CES, 2011 was the year of smart appliances comprising of smart tech supported refrigerators and microwave ovens taking that kitchen experience to new heights. It was also the year that gave us a very first in depth premier of Microsoft Avatar kinect and Connected TVs. 2012 brought yet another enchanting experience to your attention through successfully showcasing 3D OLED TVs, Android Operated Tablet PCs and the very elegant yet efficient Ultrabook laptops.
As CES entered 2013, it proved its uniqueness by displaying a revolution in the automobile industry, the driverless car technology, Ultra High Definition and flexible OLED TVs.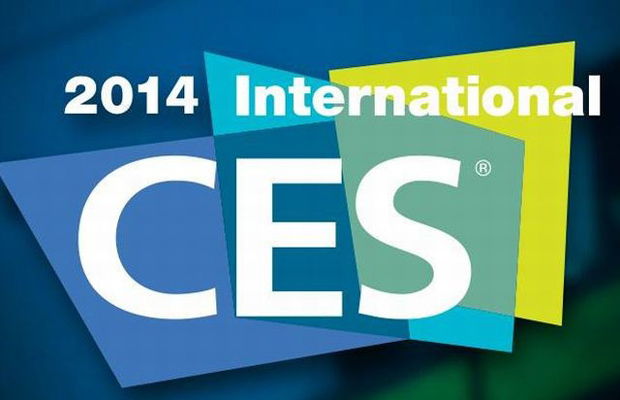 Moving Ahead
Where 2014 is expected to be the year of yet another technological revolution, the same is being anticipated from CES 2014, which is underway. Fans like me around the world have high hopes, as we move from the primitive manual approaches to the modern, effortless era of consumer electronics technology. Developers and manufacturers are busy in coming up with innovative ideas so as to fulfill your expectations and rise up to the challenges. Let's skim through some of this year's most awaited participations at CES.
Google Inc.
Google has transformed itself from a simple search engine service to a corporation having business units ranging from tech solutions and cloud computing to hardware manufacturing. At CES 2014, Google will be showcasing its latest inventions, Google Glass-controlled treadmill. You have already been acquainted with Google Glass, and this is a mere preview of the possibilities that could be achieved through this. The treadmill consists of a tablet PC looking control panel, which is operated by the wearable Google Glass while you make that usual run.
Samsung
At CES 2014, Samsung has a major emphasis on showcasing its smart tech operated consumer electronics including LCDs and LED TVs. What's even more exciting is the display of Galaxy Camera 2, a faster, more durable update of its predecessor. The camera is equipped with double the RAM as that of Galaxy Camera while having an upgraded 1.6 GHZ quad core processor and larger onboard storage memory. Galaxy Gear, the recently launched smart gadget is also going to be on display this season. Samsung Galaxy NotePRO and TabPRO have already been unveiled with a potential to revolutionize the tablet market, alongside Samsung NX30 and 16-50mm lenses.
NVIDIA
Among the top exhibitors this year, NVIDIA brings to you the next generation of android gaming with its all new Tegra K1 Tablet which is expected to deliver ultra fine graphics presenting you a totally enhanced gaming experience.
Lenovo
Exhibiting a major portion of its exclusive smartphone range, Lenovo is also set to debut the All-in-one desktop and monitors concept. N308 tablet pc with a large 19.2 inch display and android OS version 4.2.2 alongside the Horizon, running Windows 8.1 have also been set to display. ThinkVision 28 4K display has already been unveiled at the show.
Intel
Intel has renewed its approach towards computing technology through inventing computers that run both Windows and Android OS. The company is expected to unveil the dual OS concept at the CES 2014.
Polaroid
The company is all set to display the amazing 50 inch Roku Ready Smart TV and also its 50 inch Ultra HD 4k TV at the CES this year.
Magnetyze
Magnetyze will be unveiling the Flip case for Samsung Galaxy S4, available in blue and white colors. It is also working with Pepcom to showcase a rechargeable Magnetyze Mobile Battery which is able to give up to 8 hours of backup, provided that it is shielded through the Magnetyze case.
Stratasys Inc.
A renowned name in 3D printing development and manufacturing, Stratasys Inc. will be displaying its very unique and captivating 3D printing technology at CES 2014. The company is to showcase its magical 3D printers that would be the center of attention at the show.
Car Technologies
A lot is happening in the automotive sector as Hyundai is set to launch Genesis Intelligent Assistant app through its Blue Link technology and make 2015 Hyundai Genesis to be Google Glass Compatible; GM will be introducing The OnStar RemoteLink app (App Store, Android Markeplace) in the upcoming models along with 4G cars from Chevy.  Audi will unveil its A7 Autonomous concept car, equipped with the autopilot feature. The vehicle will give the drivers a break on long journeys through its laser guided cameras and radar system. The hydrogen powered Toyota FCV hits the stage at CES 2014 with its fuel efficient architecture. The vehicle is claimed to deliver a 310 miles range through its fuel-cell concept. The fast and the furious Formula E is set to debut at the show with its sleek look and efficient engineering concept.
The Venue and The Schedule
CES 2014 is going to be held at Las Vegas Nevada. The show will be starting from 7th Jan to 10th  Jan providing you with four consecutive days to visit and experience the new age of consumer tech.