Samsung Galaxy S8 vs Apple iPhone 7:
The ongoing war of Galaxy S8 vs iPhone 7 is just gearing up. The two technology giants, "Apple" and "Samsung", have always been in a tight competition. Now, Samsung has rolled over Galaxy S8 to challenge iPhone 7. It implores the question, which one is actually better? Till now, iPhone has been winning for one reason and another. But not anymore! Samsung has done amazing work on their image processing and optics. Let's go for Galaxy S8 vs iPhone 7 comparison to make your next smartphone buying decision easier.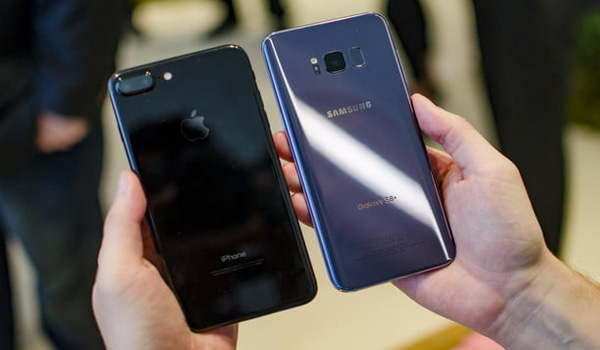 1) Screen:
Comparing the iPhone 7 and the Galaxy s8 closely reveal they are equally matched in many aspects, but not in displays. The 5.8-inch Galaxy S8's screen size is obviously more overwhelming than 4.7-inch iPhone 7's display. Now here is what makes the Galaxy S8 a big hit.
The purely striking Galaxy S8 display fills practically the whole front side. It has 83.6% screen-to-body ratio with corning gorilla glass making it an instant winner. Bring both phones close and you would notice the fact that Apple iPhone 7, with limp 65.6% screen-to-body ratio, is very much smaller.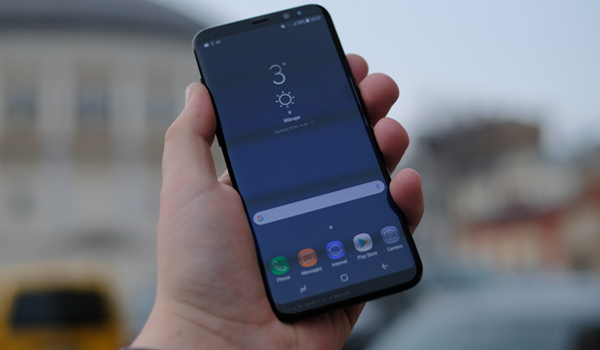 The screen size is not the only difference. The Galaxy S8 boasts AMOLED screen, making it brighter, sharper and enabling it to offer more contrasts. One look at it reflects alive and vivid colors. The LCD display of the iPhone 7 makes it a bit duller. On the other hand, the Galaxy S8 is the first ever handset to have "Mobile HDR Premium" certification, making it a splendid device for videos on the go.
It is worth mentioning that the Galaxy S8 has 2220 x 1080 default pixels setting for battery saving purposes (a major difference, read more battery differences). It gives Apple another reason to come up with OLED screen in iPhone 8 later this year. OLED is definitely a better technology. In short, for a big screen, the choice is surely the Galaxy S8. But for high quality display, go for the iPhone 7.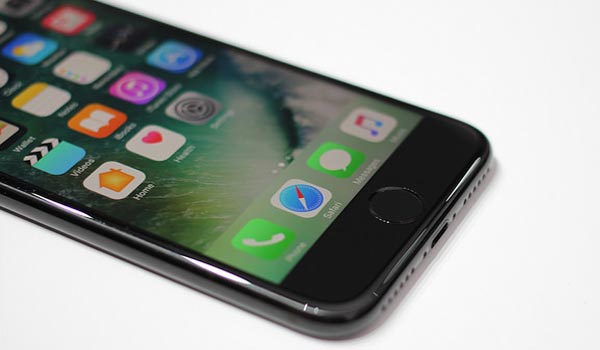 How iPhone 7 wins here? The only good thing is its flat display. The Galaxy S8 has twin arched display known as 'Infinity Display', which is not favored by many.
2) Design:
In Galaxy S8 vs iPhone 7 battle, design features have notable anomalies. Despite Galaxy S8's huge size, it does not feel that heavy or big. The iPhone 7's traditional design consists of metal frame that is slender and solid with dimensions of 138.3 x 67.1 x 7.1 mm and 138g weight. On the other hand, the Galaxy S8 has a metal frame with glass back, and it's both sides have mild curves with dimension of 148.9 x 68.1 x 8 mm. It weighs 155g.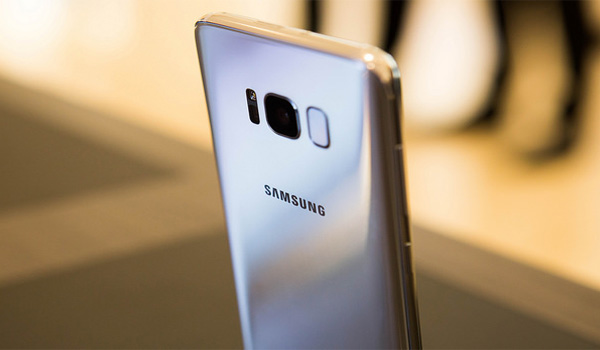 Evidently, the Galaxy S8 is big yet stress-free to hold and use with one hand, while the iPhone 7 is more compact. Samsung has done great to set a display bigger than the iPhone 7 Plus inside a phone slightly heftier or greater than iPhone 7 (5.5 inches).
The Galaxy S8 with IP68 rating makes it more water-resistant than the IP67 of iPhone 7. Moreover, the Galaxy S8 has a 3.5 mm headphone jack along with microSD card support, which the iPhone 7 lacks. Nevertheless, Galaxy S8 vs iPhone 7 in-depth design comparison puts iPhone on the lead when it comes to the design finish. The iPhone 7 aluminum back turns out long lasting than the Galaxy S8's glass back.
3) Camera: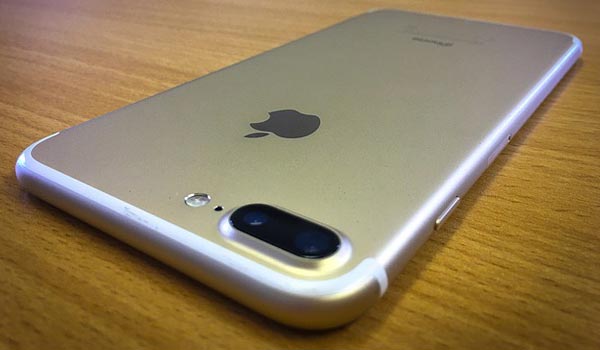 Samsung took the smartphone camera crown from Apple a couple of years ago, and still it renders better photos than the iPhone 7. However, that is not something to boast off, as Samsung is using the same hardware as was in S7 with little software upgradations. Also, when we compare it to Google Pixel XL, the latter wins easily. With that said, the S8 does win in the front camera test with 8MP fast f/1.7 aperture compared to 5MP slow f/2.2 aperture of iPhone 7.
4) Operating System:
The iPhone 7 comes with the traditional iOS and the Galaxy S8 depends upon Android Nougat. Though both are very powerful, yet it is undeniable that the iPhone 7 is in more demand with 2 GB RAM and A10 Fusion chip (quad core CPU and six core GPU). The Galaxy S8 with snapdragon 835 (in US only, octa core chipset) and Exynos 8895 (in other countries) with 4 GB RAM does not come anywhere near the efficient sensitivity of the iOS.
5) Battery:
It is must to consider battery time while reviewing Galaxy s8 vs iPhone 7. Samsung succeeded last year in pointing out that how slow Apple had been during last 3 generations of the 4.7-inch phones. Now, it's Samsung that lacked this time. The iPhone 7 got 1,960 mAh, while the Galaxy S8 retains the same 3,000 mAh battery as was available in the S7. The simple mathematics show the Galaxy S8 is a clear winner, but iOS has always been more efficient. With the S8, the old battery would never be able to stay that strong.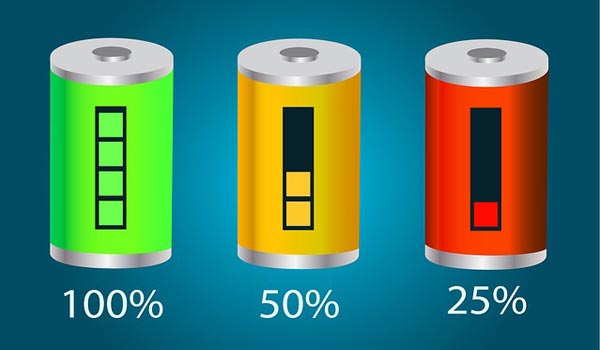 When it comes to charging time, Samsung beats Apple. Th S8's rapid charging technology gives up to 50% charging in just 15 minutes and complete charge in about an hour. The iPhone 7 charging can never be so fast even with the iPad charger. Additionally, the Galaxy S8 offers wireless charging which also beats iPhone 7's wired charging time. Apple has been slow and it must change.
6) Apps and Customer Care:
The iOS based apps are better than Android apps. Comparing same app on both platforms, the iPhone 7 experience is still better, simple and refined. As for customer care, Apple has no parallel. Kudos to Samsung's on-device customer care feature, but they have to work very, very hard to beat Apple.
7) Verdict:
No doubt the iPhone 7 is superior in some cases, but the Galaxy S8 has some interesting new tricks. I know, in the comparison of Galaxy S8 vs iPhone 7, the choice is hard, so let's sum it up. All in all, if your priority is a good hardware, then the Galaxy S8 is just right for you. Its eye-catching design and speedy charging technology along with expandable storage and iris scanner make it unmatchable. However, if you prefer smarter software, then the S8 does not stand a chance against the iPhone 7. Samsung has always been slow in releasing Android updates and is also notorious about duplicate content.
In the end, you need to see your pocket and the preferences and make your decision. Here are the prices of both:
Galaxy S8 – 64GB – $750 / €799 / £689
iPhone 7 – 32GB ($649), 128GB ($749) and 256GB ($849)