Selling Online Courses
So you're ready to get your slice of the multi-billion dollar online learning pie? While selling online courses isn't going to be the magic bullet that will solve all of your problems, it can be a great way to create an additional stream of income and possibly even a full-time income depending on how you work on it.
When you create a course, you need to make sure that you are ready to put time into each of the necessary processes. From planning and creating to promotion and launch, you need to devote proper attention to the following aspects if you want to develop an effective online training course.
1. What Are the Needs of the Learner?
Instead of thinking about what you need and what you would like to think, you need to think about the needs of the learner. Who is your student going to be? How do they best learn? Do they even want to buy what you are going to be selling?
Before you get started trying to sell your course online, you need to make sure that you even have an audience that wants to purchase from you. How do you know if you have an audience that wants to purchase from you?
Well, that's easy.
You ask them.
You can post on social media and see if people would be interested in your course by saying something like, "A lot of people have been asking me to teach on topic XYZ. If I made a course, would you be interested in it?" And see what response comes back. If you don't get any response then this might be a sign that you don't have a market, or it could be a sign that you don't have enough social media followers.
If you don't have a lot of followers on social media, you need to start working on that so you can create an audience that wants to buy what you have. Until then, you can ask friends and family and see what they have to say about your online course idea.
2. Create Material with the User In Mind:
When you are creating your material, you need to create engaging and dynamic content that not only captures the attention but also conveys your message in a manner that is easy to consume. You need to create content that not only captures your audience's attention but keeps it as well.
Video, audio, slideshow, PDF are all examples of effective training and teaching materials. And you may find that the most effective plan is a combination of these media. If you have a video lecture, it may be a good idea to make a transcript available for those who like to read along with the presentation.
3. Motivate Your Learners: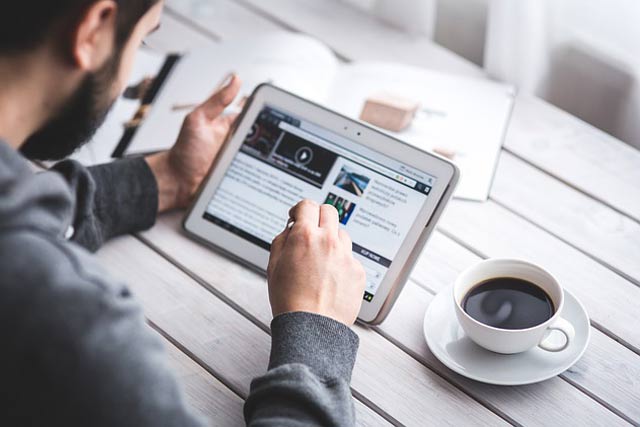 It takes some people a lot of willpower to get up in the morning And asking them to add learning to their agenda might be an undesirable prospect for some, but not if you know how to motivate your learners. How do you do this? You can use badges and points to motivate your leaner. Many companies are exploring the benefits of gamification for training, teaching, and even daily tasks.
4. Re-Use Course Assets:
Once you make one course, you are likely to make another. This is especially true if your course is very successful. You can ride on the wave of success of your course, and provide another course that is complementary to the first, and offer it as a cross-sell, upsell or down sell.
Depending on which of the WordPress LMS plugins you are using, you could be able to save and re-use your course content for the next time that you create a course, like your course template, navigation etc.
The less that you have to create the next time, the less time it will take you to get your next course live.
5. Add Interaction:
No one likes to feel as if they are being talked at. They want to feel as if they are part of a conversation. Even if your course is not conducted life, you can still make the people that are in your course feel like they are having a conversation. The way that you do this is through comments or discussion boards to accompany your course. This will allow your users to not only communicate with you but will also allow them to create an online community amongst themselves where they can discuss what they are learning with other learners. This kind of peer to peer community is a great way to generate a buzz about your course. It also presents the opportunity for users to help each other learn.
Conclusion:
There are a lot of great plugins for membership sites on WordPress. One of those is MemberPress. It is a great overall solution that is an out of the box solution. You don't have to go looking for anything else to add to it, you can simply install and activate it so you can start setting up your online course right away.
Was this article helpful and informative? Leave us a comment with your thoughts in the section below.