This year will see the official launch of the standalone mobility services brand MOIA, which has been created following a partnership between ride-hailing taxi app Gett and well-known German manufacturer the Volkswagen Group.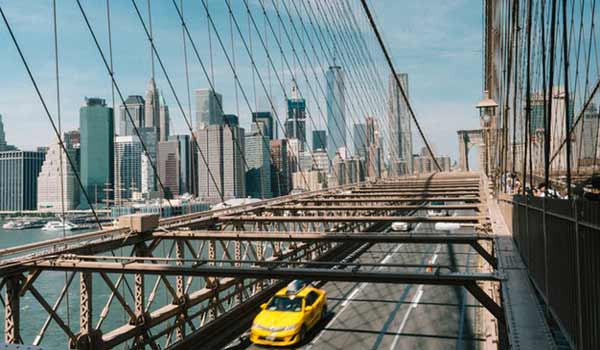 To understand how the Volkswagen Group's 13th brand is shaping up and changing the way we view lift-sharing, autonomous cars and electrification, VW cars dealership Inchcape Volkswagen explores MOIA in more detail:
Defining MOIA
Making its debut at the 2016 TechCrunch Disrupt London show, MOIA emerged just a few months after it was announced that the Volkswagen Group had completed a successful $300 million investment in Gett.
The brand, which is named after the ancient Sanskrit word for magic, will be headquartered in Berlin and will see its workers building cars as well as achieving end-to-end services.
Ole Harms, the MOIA brand's chief executive, commented: "MOIA is a standalone company under the Volkswagen Group umbrella, and will develop and market its own mobility services either independently or in partnership with cities and existing transport systems.
"In parallel, the Group brands will continue to move forward with their own services. Our sights are set on becoming one of the global top players for mobility services in the medium term. To achieve that, we will be seeking to attract the best minds and technology start-ups."
Deadlines that the MOIA brand is targeting
The brand may only be in its first year of creation, but MOIA already has a few noteworthy targets to work towards…
•    In 2017: The MOIA brand will officially launch, whereby pilot projects will be introduced into two European cities. These locations have yet to be revealed.
•    In late 2017: The first purpose-built electric vehicle under the MOIA name will be revealed.
•    In 2021: Established mobility services will be in place from MOIA.
•    In 2025: MOIA aims to be the market leader in new mobility services such as ride-sharing and pooling shuttle services.
•    In 2026: The MOIA brand will be one of the top three mobility providers. To achieve this, the brand aims to have a fleet of more than a million app-summoned autonomous electric vehicles in operation.
Commenting on the appeal of the MOIA brand, Volkswagen's chief executive Matthais Müller summarised: "Though not everyone will still own a car in future, MOIA can help make everyone a customer of our company in some way or another."