With so much success of iTunes Festival in London, Apple is now making its entry at US. The Apple's senior vice president of Internet Software and Services, Eddy Cue informed the public that, "The iTunes Festival in London has become an incredible way for Apple to share its love of music with our customers."
With a sense of achievement at London, Apple would be launching its first iTunes festival at SXSW on March 11-15. This festival would be held live at the Moody Theater, home of Austin City Limits. The iTunes chart toppers like Coldplay, Pitbull, ZZEDD, Imagine Dragons, Keith Urban and much more would be coming. The festival would be held for five nights and would be available for free online via iTunes store on your iPhone, iPad, iPod touch, Mac or PC. Also if you have iTunes Festival app on your Apple TV or your iOS device, you would be able to see the performances live.
The last iTunes Festival at London have been a great success with over 400 artists performed in front of more than 430,000 fans and there were tens of millions online. The last performances are also available to purchase and download at the iTunes Store. For further details and download, check the link: iTunes.com/festival
Apple has been leading the industry with its world best personal computers MAC, along with the OS X, iWork, iLife and professional software.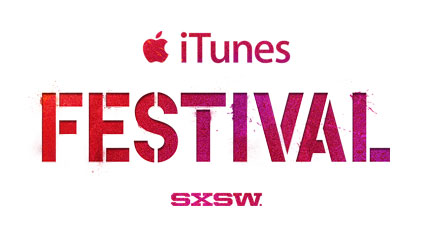 Not in designing the best PCs, it is also leading at the digital music revolution with its iPods and iTunes online store. None the less, Apple have been redefining the future of mobile media, its revolutionary devices such as iPhone with App store and iPad are few examples.